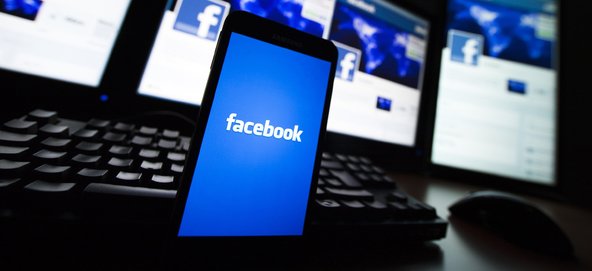 Valentin Flauraud/Reuters Facebook has been putting increasing focus on its mobile products for over two years.
12:53 p.m. | Updated Added background on Facebook's mobile business strategy.
Facebook will introduce a special version of Google's Android software system next week that is modified to put the social network front and center on a smartphone. The software will debut on a handset made by HTC, according to a Facebook employee and another person who were briefed on the announcement.
Facebook sent invitations on Thursday evening to members of the media for an event on April 4 at its headquarters in Menlo Park, Calif. The Facebook employee, who asked not be named because he was not authorized to talk about the company's plans, said the company would introduce a version of Android that makes Facebook's software more prominent.
For instance, when the device is turned on, it will immediately display a Facebook user's home screen, the source said, a fact reported earlier by The Wall Street Journal. Facebook's camera and messaging apps will be the default apps for the core functions of the phone, the Facebook employee also said.
Derick Mains, a Facebook spokesman, declined to comment on what would be unveiled at the event. But he said it would be a "significant mobile-focused announcement."
Mobile is a crucial part of Facebook's future. People are now spending more time using Facebook through mobile apps than on computers. Facebook's business strategy is to get people to hang around its social network as much as possible to eventually see more ads. A phone with a strong Facebook focus would prompt customers to use Facebook more than competing apps and services.
The Facebook employee said that the company's portfolio of mobile apps had been the vanguard of the Android-based Facebook operating system. Over the past two and a half years, Facebook has been creating standalone mobile applications. For example, this year the company introduced Poke, a private messaging service as a standalone app. Last year, it released a camera app that specialized in tagging and uploading photos to Facebook. And in 2011, it introduced Messenger, an app for free text messaging, which was later expanded to include free voice calls.
Amazon has also modified Android for its Kindle Fire tablets.
Facebook has been exploring making its own smartphone for the last two years, but the project, which was codenamed "Buffy," kept stalling internally as the company could not determine whether to make its own hardware or partner with a phone maker.
Facebook has recruited engineers who specialized in mobile phone development, including former Apple engineers who worked on the development of the iPhone.
Article source: http://bits.blogs.nytimes.com/2013/03/29/facebook-to-introduce-its-own-flavor-of-android-for-smartphones/?partner=rss&emc=rss