"Kaspersky Lab is disappointed the US Senate passed the Defense Authorization Act with an amendment regulating the use of the company's products. Thus, Kaspersky Lab appreciates the opportunity given by the US government to address the Congress on September 27 and publicly refute false accusations against the company" Kaspersky Lab in a statement on Tuesday.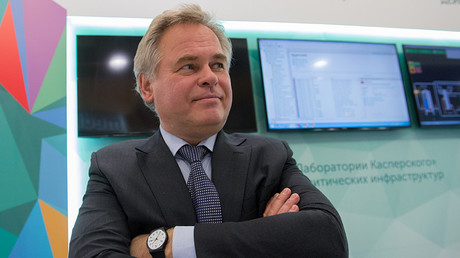 Kaspersky Lab co-founder invited to testify before US Congress over security concerns
On Monday, the Senate passed an amendment against the Russian company, which was proposed by New Hampshire Democrat Jeanne Shaheen. The senator said the prohibition "removes a real vulnerability to our national security."
The bill would bar the use of Kaspersky Lab in American civilian and military agencies.
Kaspersky Lab has stated it believes that "building assumptions about possible risks based on inaccurate information and the country of origin of the company means to expose everyone to an additional threat since such a decision restricts the choice of cybersecurity products on the market."
"We very much hope that the Congress will take into account the information provided before discussing further steps," Kaspersky Lab said.
Earlier, the company co-founder Eugene Kaspersky said he was ready to testify on September 27 before Congress if the United States granted him an accelerated visa.
Kaspersky Lab is a 20-year-old anti-virus company that has 400 million customers globally. The company has fiercely denied it conducts espionage on behalf of the Russian government.
The company says all three existing offices in the United States continue operating, including a subdivision in Washington.
Article source: https://www.rt.com/business/403814-kaspersky-lab-reaction-us-ban/?utm_source=rss&utm_medium=rss&utm_campaign=RSS