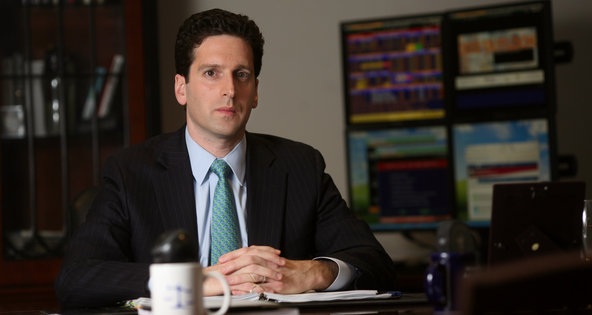 Michael Appleton for The New York TimesBenjamin M. Lawsky, head of the state's Department of Financial Services, at his office in Manhattan in January.
2:46 p.m. | Updated
Standard Chartered, the British bank accused of illegally funneling money for Iranian banks and corporations, signed a settlement on Friday with New York State's top banking regulator.
Bank executives agreed last month to pay $340 million to settle claims that it moved hundreds of billions of dollars in tainted money and lied to regulators. Until Friday, though, the final details were not hashed out.
The finalized agreement allows the 150-year-old bank to move beyond its clash with Benjamin M. Lawsky and the agency he heads, the 10-month-old New York Department of Financial Services. The state regulator accused Standard Chartered in August of scheming for nearly a decade with Iran to hide from regulators 60,000 transactions worth $250 billion.
Federal authorities, including the Manhattan district attorney and the Justice Department, have their own investigations into Standard Chartered's activities. The bank is expected to resolve any criminal allegations with the Manhattan district attorney's office by next week, according to law enforcement officials.
Standard Chartered had maintained that only $14 million of the $250 billion in transactions violated federal regulations. In a regulatory filing shortly after the settlement was announced, the bank said that "a formal agreement containing the detailed terms of the settlement is expected to be concluded shortly." In the agreement, the bank acknowledged the transactions under scrutiny were roughly $250 billion, but did not admit or deny wrongdoing.
The settlement that was concluded on Friday will be the final act in an international drama that pitted Mr. Lawsky against federal authorities who believed he was overreaching and British authorities who accused the regulator of hurting the reputation of their banks.
Article source: http://dealbook.nytimes.com/2012/09/21/standard-chartered-set-to-sign-pact-with-new-york-regulator/?partner=rss&emc=rss