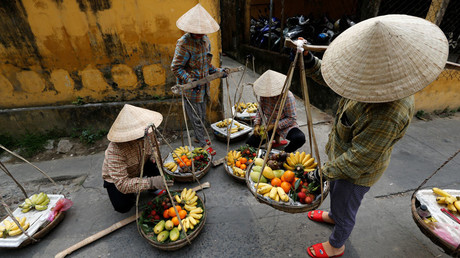 "Vietnam will increase the import of high technologies and services from the United States, and on the occasion of this visit, many important deals will be made," said Phuc who's due to meet US President Donald Trump on Wednesday at the end of a three-day official visit.
According to the CEO of General Electric Steve Bolze, the company will sign new business worth about $6 billion with Vietnam.
The US Trade Representative Robert Lighthizer expressed concern about the rapid growth of the US trade deficit with Vietnam. He said that was a new challenge for the two countries and asked Phuc to help address it.
"Over the last decade, our bilateral trade deficit has risen from about $7 billion to nearly $32 billion," Lighthizer said as cited by Reuters. "This concerning growth in our trade deficit presents new challenges and shows us that there is considerable potential to improve further our important trade relationship."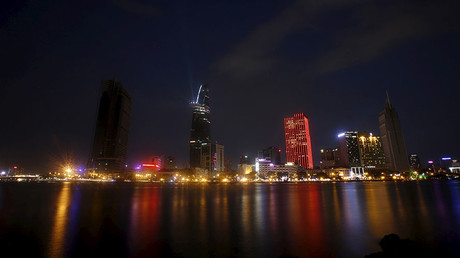 Vietnam joins Russia-led free trade zone
Figures from the Vietnam Ministry of Industry and Trade show that in the first four months of this year, the country exported $12.4 billion worth of goods to the US. Those exports included textiles, footwear, electronics and components, seafood, farm products, wood and wooden products. They represented 20 percent of the country's total exports and an increase of 8.7 percent year-on-year.
Bilateral trade was worth $47 billion in 2016, up 16 percent from the previous year. The US is currently Vietnam's eighth-largest investor, with over $10 billion allocated to about 800 projects in the country.
Experts say Hanoi wants to further boost trade ties with Washington, including the possibility of a free trade agreement.
Article source: https://www.rt.com/business/390284-vietnam-us-trade-deals/?utm_source=rss&utm_medium=rss&utm_campaign=RSS