The Stuttgart 21 rail project has repeatedly been delayed due to spiraling costs and debates over environmental concerns and viability.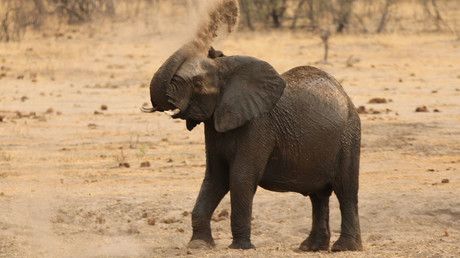 Harsh drought forces Zimbabwe to sell wildlife
This time, thousands of sand and wall lizards have been discovered along the route.
Resettling the reptiles could cost about €15 million ($16.3 million), according to Deutsche Bahn. The German railway company is one of the main players behind the project and said it has budgeted up to €4,000 to move each creature.
The company has called in experts to catch the lizards in nets and relocate them to a new home in Untertürkheim, six miles from the current habitat. Monitoring the lizards' well-being is included in the budget.
The reptiles were discovered at a construction site for the new line between Stuttgart and Ulm. They have already delayed the project for 18 months, sparking a new conflict between conservationists and constructors, a project spokesman told the paper.
The high cost of the lizard relocation is the result of Deutsche Bahn failing to address the problem earlier, according to animal rights campaigners. The presence of the reptiles is said to have been known for two years.
READ MORE: 'Horrific': Animal rights groups slam Norway for killing pregnant whales
The Stuttgart 21 railroad project was announced 22 years ago and has been fiercely criticized for different reasons, including its rising costs and environmental impact.
It includes the destruction of part of the original railway station in Stuttgart that is considered one of Germany's first modernist structures.
In 1995, the project's costs were estimated at €2.46 billion, but the work only began in 2010. The new railroad complex is expected to start operating in 2021 with estimated construction costs growing to €10 billion at the end of the last year.
Rallies against Stuttgart 21 reached a peak in 2010 when nearly 30,000 protesters demonstrated at the construction site.
Article source: https://www.rt.com/business/387882-lizards-delay-stuttgart-rail-project/?utm_source=rss&utm_medium=rss&utm_campaign=RSS