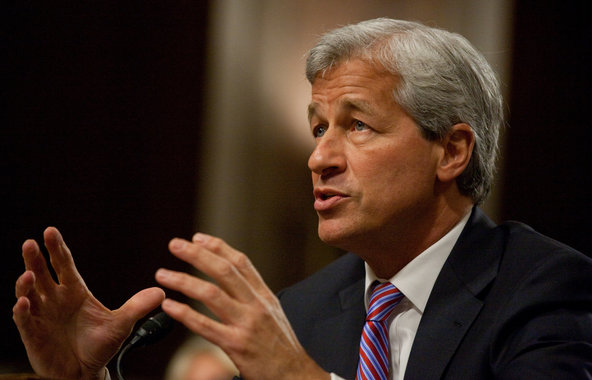 Daniel Rosenbaum for The New York TimesJamie Dimon, chief of JPMorgan Chase, answered questions before a Senate committee on Wednesday.
Jamie Dimon, JPMorgan Chase's chairman and chief executive, testified before the Senate Banking Committee about the multibillion-dollar trading losses incurred at his firm's chief investment office.
Mr. Dimon has maintained that the loss was an "isolated event" without broader repercussions for customers or taxpayers. He has said that risk was necessary in banking, and said JPMorgan had the necessary strength to withstand the losses, which could eventually swell to $5 billion.
During the hearing, Mr. Dimon faced questions about how JPMorgan's chief investment office failed to clamp down on a complex derivatives trade that metastasized into an unwieldy and hard-to-unwind gamble that failed. He addressed queries about whether the firm's losses should prompt even tougher banking regulations, something Mr. Dimon has long opposed.
Here was DealBook's live blog of the hearing.
Refresh now
Updating…FeedTwitter
Article source: http://dealbook.nytimes.com/2012/06/13/live-blog-senate-banking-hearing-on-jpmorgan/?partner=rss&emc=rss