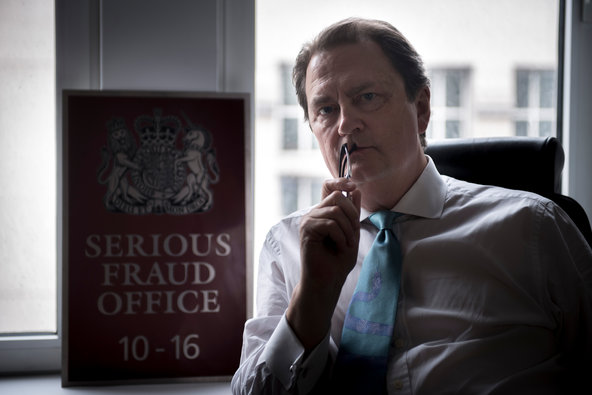 Andrew Testa for The New York TimesDavid Green, director of the Serious Fraud Office in London.
LONDON – British authorities on Monday charged two former brokers at RP Martin Holdings with fraud as part of a widening investigation into the manipulation of global benchmark interest rates.
Related Links
The Serious Fraud Office said Terry J. Farr was charged with two counts and James A. Gilmour with one count of conspiracy to defraud. The announcement comes one month after Tom A.W. Hayes, a former UBS and Citigroup trader, was charged with eight counts of fraud in what was the first criminal case in Britain linked to the far-reaching manipulation of the London interbank offered rate, or Libor.
Mr. Farr, 41, and Mr. Gilmour, 48, "attended Bishopsgate police station this morning where they were each charged by City of London police," the fraud office said in a statement. Mr. Farr, Mr. Gilmour and Mr. Hayes were arrested in December but released on bail pending further investigation.
Libor Explained
Since taking over the fraud office as director last year, David Green has made the Libor case one of his priorities, arguing that a successful and fast-moving investigation was needed to restore trust in London as a financial center. British authorities had previously taken a back seat to United States authorities in the Libor investigation, but the recent charges signal a shift in momentum.
Mr. Hayes has already appeared in a London court twice since he was charged, and he is scheduled to attend a hearing in October when he may enter a plea. Andrew Honnor, a spokesman for RP Martin, declined to comment on the charges. Lawyers for Mr. Farr and Mr. Gilmour could not be reached immediately for comment.
Article source: http://dealbook.nytimes.com/2013/07/15/two-more-charged-in-libor-investigation/?partner=rss&emc=rss