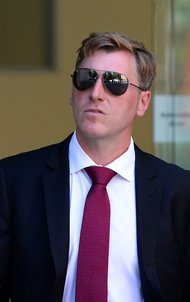 Paul Hackett/ReutersTerry Farr
LONDON — Two former brokers at RP Martin Holdings made their first court appearance in London on Friday in connection to charges tied to the manipulation of global benchmark interest rates.
Terry Farr, 41, and James Gilmour, 48, spoke briefly to confirm their names, addresses and dates of birth at the Westminster Magistrates' Court in central London.
Mr. Farr, who was dressed in a black suit and red tie, faces two charges of fraud spanning between 2006 and 2010 related to the suspected manipulation of submissions to the London interbank offered rate, or Libor.
Mr. Gilmour, another former employee of RP Martin who wore slacks and a cream shirt in the courtroom, is charged with one count of fraud in connection to similar activities between 2006 and 2009.
Both sets of charges contend that the men conspired with employees of UBS, the Dutch bank Rabobank, HSBC and other financial institutions to manipulate the benchmark rates for personal financial gain, according to the charge sheet.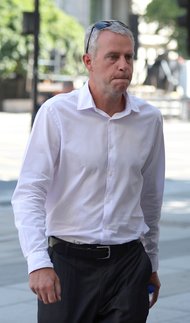 Paul Hackett/ReutersJames Gilmour
The court documents said that the former RP Martin brokers also conspired with Tom A.W. Hayes, a former Citigroup and UBS trader who has also been arrested in connection to the rate-rigging scandal.
During a brief court appearance, the district judge, John Zani, said the case would be transferred to crown court. The two men will make their first appearance there on July 30.
Mr. Farr and Mr. Gilmour remain free on bail and are not allowed to leave the country or talk to each other or other implicated individuals, according to the terms of each of the men's bail.
Article source: http://dealbook.nytimes.com/2013/07/19/ex-brokers-appear-in-court-in-libor-case/?partner=rss&emc=rss