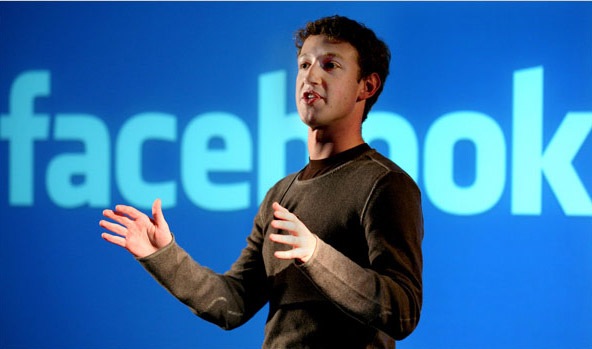 Craig Ruttle/Associated Press Facebook said Thursday that it had passed one billion active users.
10:28 a.m. | Updated Adding information on user activity and demographics.
A million users isn't cool. You know what's cool? A billion users.
Facebook on Thursday announced that it had topped one billion active users, meaning users who visited the site within a month. Although a few companies can claim to have had more than a billion customers, Facebook is the first social network to hit that number.
Mark Zuckerberg, Facebook's chief executive and founder, made the announcement in a blog post on the company's Web site.
"If you're reading this: thank you for giving me and my little team the honor of serving you," Mr. Zuckerberg wrote. "Helping a billion people connect is amazing, humbling and by far the thing I am most proud of in my life."
In an interview with Bloomberg Businessweek, Mr. Zuckerberg said the company celebrated the milestone by watching a countdown clock in its offices.
"Well, just everyone came together and counted down," he told the magazine. "Then we all went back to work. We have this ethos where we want to be a culture of builders, right?"
Facebook shared some information on what its billion users have been doing on the site. People have used the "Like" button more than 1.1 trillion times since it was added in February 2009. There have been more than 140 billion friend connections. And since the fall of 2005, nearly 220 billion photos have been uploaded to the site. Facebook also said it has 600 million mobile users.
For advertisers, those numbers might seem less important than the median age of Facebook's one billion users who joined in the past week: 22. That is a prime market for advertisers and marketers. And those users are getting younger. Facebook said in 2008 that the median age was 26.
The Facebook story has been one for the ages: A Harvard University dropout who started a multibillion-dollar company in his dorm room that eventually became the largest social network on the planet. But the story has also had its share of troubles too.
Mr. Zuckerberg has been dragged through legal suits over the ownership and idea of Facebook. The company has also dealt with dozens of privacy issues and run-ins with the Federal Trade Commission.
One billion users might be more than just a nice badge to stick on the fridge. After Facebook's lackluster initial public offering, showing that the company is still growing might help to lift Wall Street's confidence in the company.
Mr. Zuckerberg concluded his announcement by saying, "I am committed to working every day to make Facebook better for you, and hopefully together one day we will be able to connect the rest of the world too."
That leaves only six billion to go.
Article source: http://bits.blogs.nytimes.com/2012/10/04/facebook-passes-1-billion-active-users/?partner=rss&emc=rss