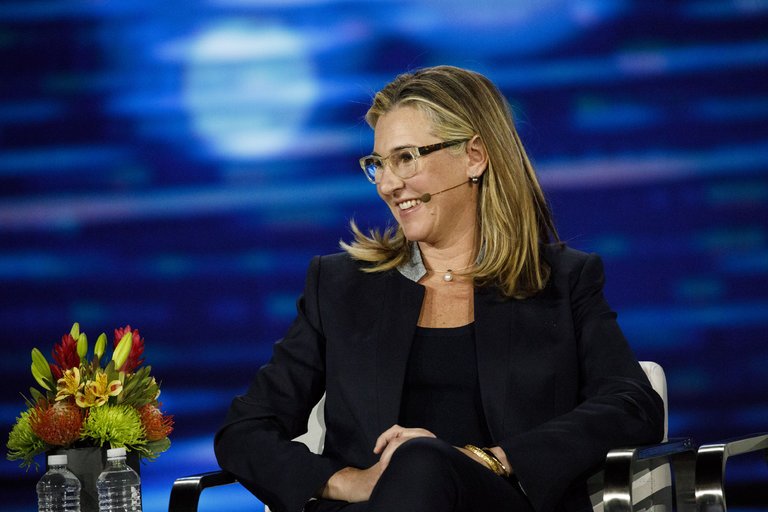 With his typical bluster, Shane Smith announced on Tuesday that he had surrendered his chief executive job at Vice Media to Nancy Dubuc, the chief executive of AE Networks, saying the two of them were a "modern day Bonnie and Clyde" who would "take all your money."
Mr. Smith said he would remain at the company as executive chairman of its board, working closely with Ms. Dubuc and focusing on content and deal-making. He positioned the executive shake-up as a move to "strategically position the company for its next phase of growth" by bringing in a "best-in-class management team."
Mr. Smith, 48, is one of the founders of Vice, which started as a free punk magazine in Montreal in 1994 and has transformed into a global company with about 3,000 employees. Backed by media giants like the Walt Disney Company and 21st Century Fox, Vice now spans a TV network, a digital presence, a film-production company and programs on HBO.
Ms. Dubuc, 49, is taking on the chief executive role at a company that has faced a reckoning over sexual harassment in the past several months. In December, a New York Times investigation detailed the mistreatment of women at the company and found four settlements involving allegations of sexual harassment or defamation against Vice employees. In addition, more than two dozen women said they had experienced or witnessed sexual misconduct at the company, including unwanted kisses, groping, lewd remarks and propositions for sex.
In response to the Times report, Mr. Smith and Suroosh Alvi, co-founders of the company, said in a statement that "from the top down, we have failed as a company to create a safe and inclusive workplace where everyone, especially women, can feel respected and thrive." In the months that followed, Vice's chief digital officer left the company after it looked into harassment allegations against him. The company's president, Andrew Creighton, has been on leave. Meanwhile, the company faces a lawsuit from a former employee who said that the company marginalized women and discriminated against them by paying them less.
Advertisement
Continue reading the main story
In a memo to employees signed "Love S," Mr. Smith made no specific mention of issues related to sexual harassment but referred to the company's earlier promise of 50-50 female-male representation at every level by 2020.
Continue reading the main story
Article source: https://www.nytimes.com/2018/03/13/business/media/vice-nancy-dubuc-shane-smith.html?partner=rss&emc=rss