READ MORE: Russian church leader asks UN, Pope to intervene with Kiev over 'discriminatory' religious laws
Russian Economic Development Minister Maxim Oreshkin announced the decision on the sidelines of Asia-Pacific Economic Cooperation (APEC) ministerial meeting, where he met with WTO Director-General Roberto Azevedo.
"Russia has sent to the WTO's Dispute Settlement Body and Ukrainian government a request for consultations on restrictions being repeatedly imposed since 2014," the minister told reporters.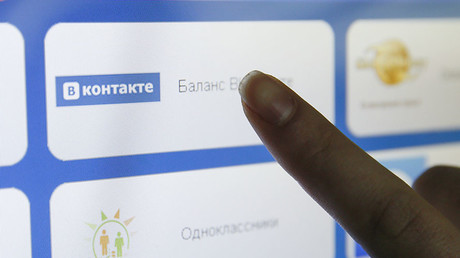 $1bn 2 years: Estimates show Kiev would pay hefty price to block Russian social networks
Kiev calls the restrictions on Russian goods, services, transit and other industries a response to Russia's alleged role in the ongoing crisis in Eastern Ukraine.
"There are serious grounds to believe," according to Oreshkin, that measures, undertaken by the Ukranian government, violate its obligations toward the WTO.
"Moreover, the number of anti-Russian measures, their nature and the scope of sectors affected, show that Ukraine systematically and consciously violates its international obligations, ignoring the rules of international trade and other international law standards," the minister added. "Some of these measures are not protecting Ukrainian economy but instead creating additional problems."
A request for consultations is the first step of filing a complaint to the WTO. According to WTO rules, the consultations must take place within two months to find a solution to the outstanding issues. If the negotiations are not fruitful, Russia might undertake legal action and file a case to an arbitration group, the minister warned.
The decision came the same week as Ukrainian President Petro Poroshenko imposed one of the most sweeping bans on Russian companies, including popular social networks VKontakte (VK) and Odnoklassniki, used by millions of Ukrainians, as well as cyber security company Kaspersky Lab, search engine Yandex Ukraine, 1C Company, which provides popular business tools, and several other Russian online firms. The main reason for the controversial decision was proclaimed to be "bolstering the country's national security."
READ MORE: Ukraine: Banning its way to the promised land
Article source: https://www.rt.com/business/389089-russia-ukraine-sanctions-wto/?utm_source=rss&utm_medium=rss&utm_campaign=RSS