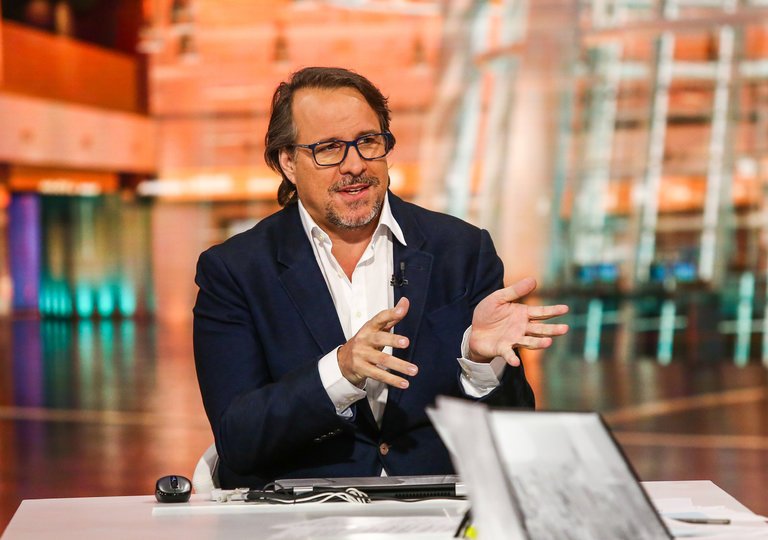 Michael W. Ferro Jr., the former chairman of Tronc, has agreed to sell all of his shares in the company, ending his relationship with the embattled newspaper publisher.
Just months ago, Mr. Ferro had envisioned the company, whose publications include The Chicago Tribune, The Baltimore Sun and, for the moment, The Los Angeles Times, as a media powerhouse with global ambitions. But Mr. Ferro's decision to sell his shares — representing more than 25 percent of the company — signifies the further decline of Tronc. A newsroom rebellion at The Times helped lead to its pending sale and a similar revolt happened at The Tribune, whose journalists went public this week with a unionization effort.
Tronc's chairman, Justin Dearborn, sent an email to employees on Friday saying that the move was a "private transaction" and did not alter "our business strategy" or the pending sale of the California News Group, which includes The San Diego Union-Tribune and smaller publications, along with The Times.
Negotiations over the sale of The Times, to Patrick Soon-Shiong, a billionaire medical entrepreneur, have dragged but the deal is still expected to be completed in the coming weeks. Dr. Soon-Shiong addressed The Times newsroom in person for the first time on Friday, and employees expressed optimism about his pending ownership.
Advertisement
Continue reading the main story
According to a regulatory filing on Friday, Mr. Ferro agreed to sell more than nine million shares in Tronc to McCormick Media at a price of $23 a share. The transaction is worth more than $208 million. According to The Tribune, the buyer is related to the McCormick family, one of Chicago's prominent families and a longtime steward of the newspaper.
Newsletter Sign Up
Continue reading the main story
Mr. Ferro became Tronc's chairman and biggest shareholder two years ago, after buying a stake in the company, then called Tribune Publishing, worth $44 million. Soon afterward, he overhauled the senior executive ranks and reshaped the company's board so that a majority was allied with him. Mr. Ferro stepped down last month just hours before the publication of a Fortune magazine report in which two women accused him of inappropriate sexual advances.
In selling The Times, Tronc is losing its crown jewel and a linchpin in Mr. Ferro's strategy, which included opening bureaus in Lagos and Rio de Janeiro. But over the past year, the paper became a thorn in Tronc's side. In August, Tronc ousted top members of The Times' management team and installed Ross Levinsohn, a former Yahoo executive, as publisher and Lewis D'Vorkin, a former chief product officer at Forbes, as editor in chief.
Continue reading the main story
Article source: https://www.nytimes.com/2018/04/13/business/media/tronc-michael-ferro.html?partner=rss&emc=rss