Her style was not the intimidating jugular attack of columnists who expose intimacies or misdeeds in the private lives of public figures, thriving on Schadenfreude and sometimes damaging reputations. Nor, for the sake of a titillating item, did she seize upon ugly rumors or tasteless embarrassments.
On the contrary, Ms. Smith offered a kinder, gentler view of movie stars and moguls, politicians and society figures. And gossip was hardly the only ingredient of her columns: They were sprinkled with notes on books or films, bits of political commentary and opinions about actors, authors and other notables.
She often inserted herself into stories. Explaining why Madonna had become a regular in her columns, Ms. Smith wrote in 2006, "I didn't always agree with what she said, or what she did, but the hysterical overreaction to her caused me, if not to defend her, then at least to put a more balanced perspective on her astonishing ongoing saga."
If her columns lacked edge, they provided something more: the insider's view. Many of those she wrote about became her friends, people she genuinely liked and who liked her. She lunched with them, partied with them, vacationed with them and shared their successes and travails. And they trusted her, knowing she would not trash them in print.
But journalism's watchdogs accused her, with some justification, of conflicts of interest, of lacking objectivity and distance from those she wrote about. The Village Voice, Spy magazine and other publications made her the butt of satires, portraying her as an egocentric, mistake-prone partisan, using columns to promote her friends.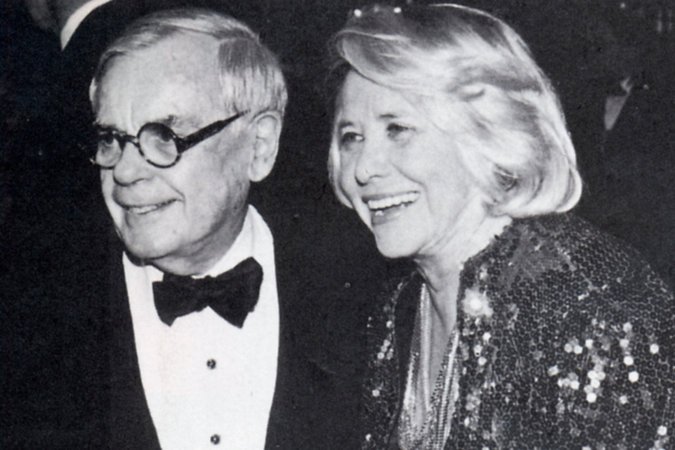 "It's a valid criticism, I suppose," Ms. Smith said in a 1991 interview with The New York Times. "But I don't know what to do about it. I don't have to be pure, and I'm not. I mean, I am not a reporter operating on life-and-death matters, state secrets, the rise and fall of governments, and I don't believe you can do this kind of job without access."
Advertisement
Continue reading the main story
Mary Elizabeth Smith was born in Fort Worth on Feb. 2, 1923, the daughter of Sloan and Sarah McCall Smith. Her father was a cotton broker whose gambling problems and fading income during the Great Depression forced the family to sell their home and move. Her parents paid bribes to keep her in her old school, but it left her a painfully shy outsider.
"I grew up with all these little rich kids," she recalled. "I didn't have a dime. I couldn't face that. I was always a horrible little social climber in my way."
Newsletter Sign Up
Continue reading the main story
Movies provided an escape. She adored Tom Mix, Ginger Rogers and Fred Astaire and dreamed of a career somewhere in the orbit of stars.
After high school, she attended Hardin-Simmons University, a Baptist-affiliated college in Abilene, Tex., and met George E. Beeman, whom she married and later divorced.
She leaves no immediate survivors.
Ms. Smith studied journalism at the University of Texas and, after graduating, moved to New York in 1949. She took a series of jobs — at Modern Screen magazine, at Newsweek and as an assistant to Kaye Ballard, the actress and singer. In 1953 Ms. Ballard took her on a national tour with the Broadway company of "Top Banana," a musical comedy that starred Phil Silvers. Back in New York, she worked for Mike Wallace at CBS Radio and Dave Garroway's "Wide Wide World" on NBC-TV.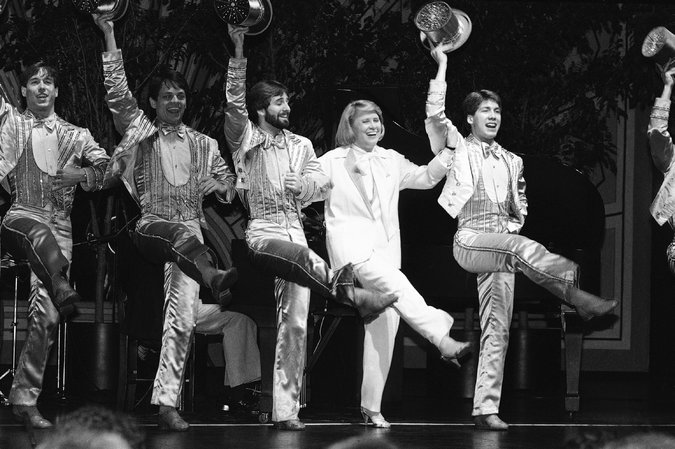 In 1959, Igor Cassini, who wrote the Cholly Knickerbocker gossip column for The New York Journal-American, hired her to interview celebrities at nightclubs and to write the column during his vacations. In the 1960s, she was married for several years to Fred Lister, a travel agent. They had no children, and that marriage also ended in divorce.
Ms. Smith developed ideas for Allen Funt's television show "Candid Camera"; wrote for Ladies' Home Journal, Vogue, Sports Illustrated and other magazines; and was entertainment editor of Cosmopolitan. Besides her columns for The Daily News, Newsday and The New York Post, she worked for many years as a commentator for WNBC-TV in New York as well as for the local Fox channel and E! Entertainment Television.
Long before her "Liz Smith" column ended in The Post in February 2009 — after being cut to three times a week in 2008 — newsprint gossip columns had been migrating to the internet and its ever-expanding blogosphere, an ideal format for rapier thrusts at celebrities, often delivered anonymously and with little regard for truth or consequences.
Ms. Smith was also a founder and former part owner of the website wowOwow.com, aimed at women 40 and older. And she still had plenty else to do, writing for news syndication, Daily Variety and Parade magazine, a Sunday supplement in hundreds of newspapers. In 2005, she published a book of reminiscences and recipes, "Dishing: Great Dish — and Dishes — From America's Most Beloved Gossip Columnist," a serving of celebrities garnished with favorite foods.
Her 2000 memoir, "Natural Blonde," a best seller for months, was a breezy compendium of tales about Rock Hudson, Richard Burton, Joe DiMaggio, Sean Connery, Frank Sinatra, Katharine Hepburn and others — nothing very scandalous. Reviewers chastised her for not sharing intimate details of her relationships with women, including the archaeologist Iris Love, with whom she lived for many years.
Advertisement
Continue reading the main story
But her work was praised. "Her brand of gossip is the old-fashioned kind, not the embarrassing or repulsive stuff dug up by so many of her journalistic colleagues," Jane and Michael Stern wrote in a review for The Times. "When she escorts us into the private lives of popular culture's gods and monsters, it's with a spirit of wonder, not meanness."
Continue reading the main story
Article source: https://www.nytimes.com/2017/11/12/arts/liz-smith-dead.html?partner=rss&emc=rss