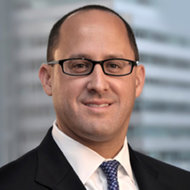 Matthew Zames was promoted to co-chief operating officer of JPMorgan Chase.
As JPMorgan Chase works to move beyond its multibillion-dollar trading blunder, it reshuffled some of its highest ranks Friday.
JPMorgan Chase, the nation's largest bank by assets, promoted Matthew Zames and Frank Bisignano to co-chief operating officers in a broad management reshuffling. In May, Mr. Zames was tapped to take over the reins of the bank's chief investment office, which was at center of the botched trade. At the time, Mr. Zames was seen by many industry observers as a kind of fix-it man, who could come into the unit that had been taking on outsize risks and straighten things out. He succeeded Ina Drew, who was one of the closest lieutenants of Jamie Dimon, the bank's chief executive. Ms. Drew left the bank in the wake of the trading blowup, which has now totaled $5.8 billion in losses.
One little noticed element of the reorganization is its impact on Doug Braunstein, the bank's chief financial officer. Although Mr. Braunstein will keep his position, he will no longer report to Mr. Dimon, but instead to Mr. Zames.

Related Links
Executives in the bank are split on how they interpret the moves. Some see the change as simply a promotion for Mr. Zames. But other senior executives at the bank, who didn't want to be named because of the sensitivity of the issues, said that Mr. Braunstein lost some favor with Mr. Dimon after the trading losses.
"He lost some credibility with Jamie," a senior executive said.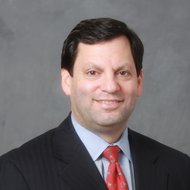 Frank Bisignano was promoted to co-chief operating officer of JPMorgan Chase.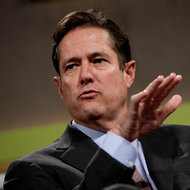 Scott Eells/Bloomberg NewsJes Staley will become chairman of JPMorgan Chase's corporate and investment bank.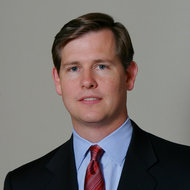 Michael Cavanagh will become co-chief executive of JPMorgan Chase's corporate and investment bank.
Just weeks before the trading mishap, Mr. Braunstein dismissed concerns about the trading that would later blow up in the bank's chief investment office. In an interview, Mr. Braunstein said he was "very comfortable with the positions we have."
Under the realignment announced on Friday, Mr. Zames will still oversee the chief investment office and mortgage capital markets. Mr. Bisignano was part of an earlier transformation at the bank when he was picked to lead JPMorgan's mortgage banking group in 2011.
Jes Staley, the chief executive of the investment banking business, will become chairman of the corporate and investment bank, a new position. "In this role, he will head a group of senior executives who will work together to develop a view of what global banking will look like in the years ahead," the bank said in a statement. He will continue to serve on the bank's operating committee.
Michael Cavanagh, the head of treasury and securities services, and Daniel Pinto, head of the European, Middle East and Africa business and global fixed income, will become co-chief executives of the corporate and investment bank
In an interview on Friday, Mr. Dimon, the bank's chief executive, said that the reshuffling within JPMorgan had "no relationship to the trading losses at all," adding that "this was already under way and is a natural progression."
Mr. Cavanagh has been discussed as a possible successor to Mr. Dimon, although there are no rumblings that Mr. Dimon will leave the firm anytime soon.
The moves come as the bank tries to reassure investors that its risk management practices are strong and that the losses are contained. Since disclosing the trading losses in May, the bank has been under close scrutiny. The Justice Department and the Securities and Exchange Commission are investigating the trading loss. In Washington, some lawmakers have seized upon the losses as further evidence that banks need to scale back their riskiest activities.
In a memo circulated to staff on Friday, Mr. Dimon said: "Periodically, all businesses need to reorganize to set themselves up for continued success."
Shares of JPMorgan were up 0.8 percent in late morning trading on Friday, at $36.08.
Article source: http://dealbook.nytimes.com/2012/07/27/jpmorgan-shakes-up-management/?partner=rss&emc=rss