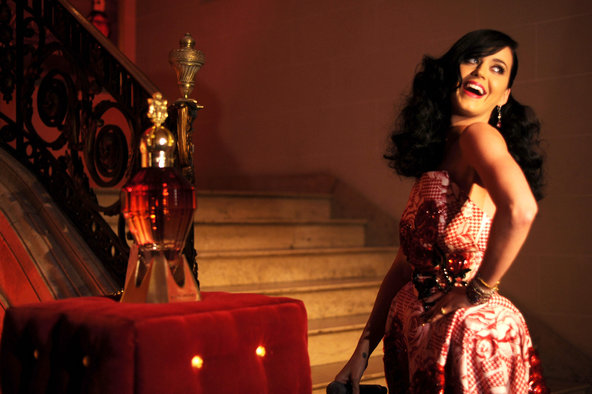 Dimitrios Kambouris/Getty Images for CotyCoty makes several celebrity-branded perfumes, including one by Katy Perry.
Coty sees plenty of investor appetite for celebrity-branded cosmetics, disclosing on Tuesday that it was hoping to raise as much as $1 billion from its forthcoming initial public offering.
It now plans to sell 57.1 million shares at $16.50 to $18.50 apiece, according to an amended prospectus filed on Tuesday. At the midpoint of that range, the company would be valued at about $6.7 billion.
Related Links
The new filing suggests Coty is one step closer to becoming a publicly traded company, a year after it tried and failed to buy its much bigger rival, Avon Products. Despite having the backing of its wealthy parent, the German conglomerate Joh. A. Benckiser, and Berkshire Hathaway, Coty was unable to coax the embattled Avon into a deal.
Days after withdrawing its bid, Coty filed for an initial public offering, but whipsawing markets kept the sale on ice until the recent boom in stock prices.
Over its 108 years, Coty has grown from perfumes into a global purveyor of fragrances and high-end nail polishes, with products endorsed by the likes of Beyoncé, Sarah Jessica Parker and Jennifer Lopez. It has posted three years of consecutive sales growth, reporting $4.6 billion in revenue last year.
The company reported only a tiny rise in revenue growth for the nine months ended March 31, at $3.59 billion. But profit has jumped considerably in that period: Coty earned $258.1 million, up more than fourfold from the period a year earlier.
The offering is being led by Bank of America Merrill Lynch, JPMorgan Chase and Morgan Stanley.
Article source: http://dealbook.nytimes.com/2013/05/28/coty-seeks-up-to-1-billion-in-i-p-o/?partner=rss&emc=rss