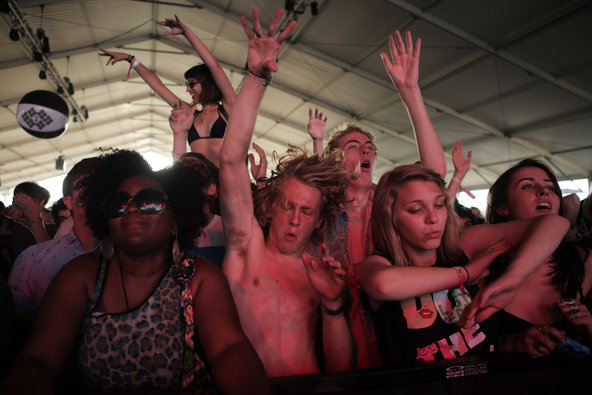 Damon Winter/The New York TimesThe Coachella Valley Music and Arts Festival in Indio, Calif., in April.
8:48 p.m. | Updated
The Anschutz Corporation is weighing a sale of Anschutz Entertainment Group, a sports and entertainment company, a person briefed on the matter told DealBook on Tuesday.
It was not clear how much a sale would fetch, and Anschutz, which is controlled by its namesake billionaire owner, Philip Anschutz, may still decide against a sale.
Based in Los Angeles, Anschutz Entertainment has grown into a multiarmed entertainment giant, involved in running facilities like the Staples Center in Los Angeles and events like the Coachella music festival; owning sports teams like the Los Angeles Kings hockey team; and selling tickets through its AEG Live subsidiary.
Anschutz Entertainment came close to selling about 49 percent of AEG Live to Ticketmaster and Cablevision four years ago, though nothing came of the talks. Ticketmaster instead merged with LiveNation, though the combined entity agreed to license its ticketing software to AEG Live to satisfy regulators.
Anschutz Entertainment is part of the Anschutz empire, whose roots lay in the oil-drilling company that Mr. Anschutz's father founded. It has since branched out not only into live entertainment but also railroads, news publications and movie theaters.
News of the deliberations was reported earlier by The Wall Street Journal online.
Article source: http://dealbook.nytimes.com/2012/09/18/anschutz-said-to-explore-sale-of-entertainment-group/?partner=rss&emc=rss