At the center of Judge Kavanaugh's confirmation hearing was the testimony of sexual misconduct allegations by Christine Blasey Ford, a California university professor who had attended a Washington-area high school near his.
She testified that when they were teenagers, he pinned her to a bed, groped her and tried to remove her clothes while covering her mouth. He has denied the allegations from both women.
"These newest revelations are disturbing," Elizabeth Warren, the Democratic senator from Massachusetts wrote on Twitter about The Times essay. "Like the man who appointed him, Kavanaugh should be impeached."
Kamala Harris, a Democratic senator from California and a member of the Senate committee that presided over his confirmation hearings, on Twitter echoed the call for impeachment.
"He was put on the Court through a sham process and his place on the Court is an insult to the pursuit of truth and justice," she wrote.
Julián Castro, who was housing secretary under President Barack Obama, and Bernie Sanders, a senator from Vermont, also called for his impeachment.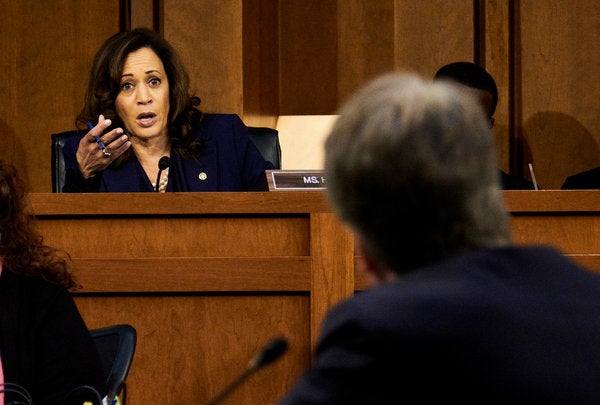 Mr. Trump, who nominated Justice Kavanaugh to the Supreme Court, defended him on Twitter on Sunday.
"He is an innocent man who has been treated HORRIBLY," he wrote. "Such lies about him. They want to scare him into turning Liberal!"
Article source: https://www.nytimes.com/2019/09/15/us/brett-kavanaugh-allegations-trump-impeach.html?emc=rss&partner=rss