According to a report in the Financial Times, EU members France, Germany, and Poland put the Brexit bill at between €91 billion (£77 billion) and €113 billion (£95 billion).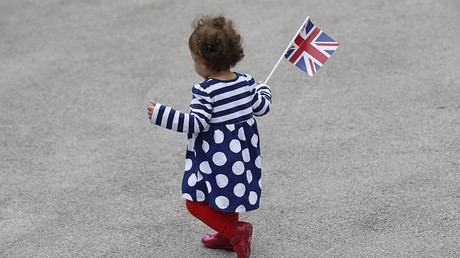 UK rejection of €60bn Brexit bill would hurt EU's credit rating – SP
The figure is matched by a similar assessment made by the Brussels-based economic think tank Bruegel that says the bill could be as much as €109 billion (£92 billion).
Both estimates are well above the €60 billion (£50.8 billion) put forward by European Commission President Jean-Claude Juncker.
Davis immediately rejected suggestions the country would foot a €100 billion Brexit bill, stressing Brussels can get only what it is legally owed.
"It was fifty billion at one point, sixty billion, and a hundred billion. We have not seen a number. We have said we will meet our international obligations, but there will be our international obligations including assets and liabilities and there will be the ones that are correct in law, not just the ones the Commission want," said Davis.
The hike reportedly mirrors the worsening position of some of the EU members that have added demands for a payoff from the UK. European officials want Britain to meet up to €15 billion (£13 billion) in farm related payments, as well to lose the right to a share in European assets as part of Brexit. The latter would reportedly have brought down the net bill.
According to the UK Brexit Secretary, Britain will not be paying the sum suggested.
"We will negotiate it in the meeting; we will do it properly, we will take our responsibility seriously. What we've got to do is to discuss in detail what the rights and obligations are," he said.
Davis added that the bloc officials could not bar the UK Prime Minister from participating in Brexit discussions at the upcoming meetings of EU heads of government while the UK remains a member state.
Brussels reportedly planned to limit Theresa May's direct meetings with the European Commission's lead Brexit negotiator, Michel Barnier.
READ MORE: Hardline Brussels to ban Theresa May from negotiating Brexit with other EU leaders
Earlier this week, May warned that she would be "a bloody difficult woman" when it came to Brexit negotiations.
Article source: https://www.rt.com/business/386951-uk-eu-brexit-hundred-billion/?utm_source=rss&utm_medium=rss&utm_campaign=RSS