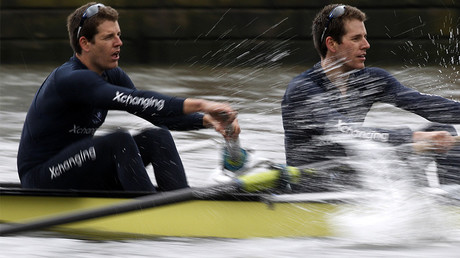 Bitcoin was trading at $1,515 against the US dollar at 2:00pm GMT, retreating from the day's high of $1,544.43, according to the CoinDesk price index. The digital currency has gained more than 32 percent during the past two weeks.
The rally has been credited to growing global demand led by Japan, which recently authorized digital currencies as a legal payment method, and its bitFlyer bitcoin exchange.
The US Securities and Exchange Commission's (SEC) plan to reverse its decision to reject a bitcoin exchange-traded fund (ETF), has also boosted the cryptocurrency.
Earlier this year, the SEC ditched plans for two bitcoin ETFs, saying it "is disapproving this proposed rule change because it does not find the proposal to be consistent with Section 6(b)(5) of the Exchange Act, which requires, among other things, that the rules of a national securities exchange be designed to prevent fraudulent and manipulative acts and practices and to protect investors and the public interest."
Bitcoin has managed to overcome a whole range of factors repeatedly dragging the currency down, such as China restricting trade, the SEC's rejection of bitcoin ETFs and disagreement among Bitcoin developers. The threat of creating a "hard fork," which would split the cryptocurrency in two might ramp up bitcoin's value by 63 percent this year.
Bitcoin has been the top-performing currency every year since 2010, except for 2014. The cryptocurrency is up about 50 percent so far this year.
Article source: https://www.rt.com/business/387133-bitcoin-hit-fresh-record/?utm_source=rss&utm_medium=rss&utm_campaign=RSS