The oil and gas producer is reportedly seeking advice from banks on offering its shares to the public.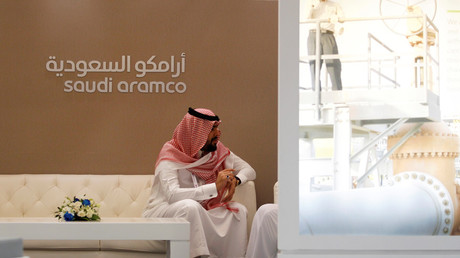 Saudis to raise $10 billion ahead of Aramco IPO
Oman Oil plans to attract more foreign investment into the country, according to the sultanate's Oil Minister Mohammed Al Rumhy, as quoted by Bloomberg.
"We are looking at the IPO option because we want to give a boost to the local stock market, and we want to see more foreign direct investments coming to the country," Al Rumhy said in the interview.
The recent decline in oil prices forced members of the Gulf Cooperation Council, an organization of six Arab energy-producing monarchies to make steps toward restructuring their national oil companies – selling shares, merging units and cutting costs.
Saudi Aramco is planning an initial public offering, which may raise about $100 billion and become the world's largest IPO, according to the kingdom's authorities. Qatar Petroleum announced the merger of its two liquefied natural gas divisions following massive layoffs in 2015.
Along with the peers, Oman started extending its energy industry, developing new sources of income amid low oil prices, which had a notable impact on state revenues. The sultanate is constructing a port and metals factory in the Arabian Sea town of Duqm.
Oman Oil owns stakes in Hungarian oil and gas company MOL Group, Oman Gas, German logistics service provider Oiltanking and the Musandam power plant. In a move to go beyond refining, the corporation agreed to buy chemicals manufacturer Oxea from Advent International four years ago.
The government is not going to sell shares in state-owned Petroleum Development Oman (PDO), according to Al Rumhy. The company accounts for more than 70 percent of the country's crude production and almost all of its natural gas supply.
Article source: https://www.rt.com/business/385599-oman-oil-ipo-saudi-aramco/?utm_source=rss&utm_medium=rss&utm_campaign=RSS