Lower Rates Have Landed
Surprise, surprise: The Federal Reserve decreased interest rates by a smidge (a quarter percentage point), making it cheaper for Americans to borrow money. The decision was widely expected, and was meant to juice the slowing economy. But Fed officials are still sharply divided on how much the rate cut was needed, considering that the economy is still pretty robust — unemployment is low, people are spending and wages are on the rise. On the flip side, more hawkish economists (and Mr. Trump) want the Fed to cut rates more drastically to head off a potential recession. But no one can agree how much of a threat that really is.
---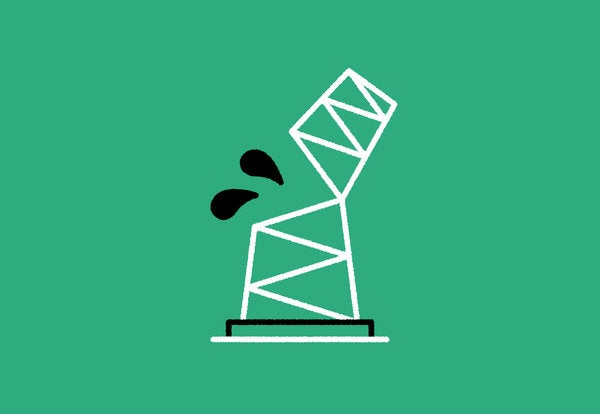 What's Next? (Sept. 22-28)
Trouble in the Kingdom
Saudi Arabia could take months to fully restore oil output after its biggest oil-processing plant was attacked last Saturday by … well, it's still not entirely clear. The Trump administration blames Iran, whose government denies it. Meanwhile, the Houthi rebels in Yemen, who are backed by Iran, are claiming responsibility, but no one believes that they had the resources to pull it off. Either way, the attack has squeezed the world's oil supply, and Saudi Arabia has tapped into reserves to keep it flowing. Here in the United States, Mr. Trump is threatening retaliation against Iran, although it's unclear what that means. His top priority? Keeping oil prices down and the economy steady, which would be hard to do if tensions between Iran and Saudi Arabia escalate further.
Walmart Quits E-Cigarettes
As the number of vaping-related lung illnesses keeps climbing, Walmart said on Friday that it would no longer sell e-cigarettes of any kind in its stores in the United States. (That is, after its current supply has sold out.) The action follows a federal initiative to ban dessert-flavored e-cigarette products, which are particularly popular among teenagers. For Walmart, it's another example of taking corporate responsibility on a larger public issue. Earlier this month, the retailer announced that it would limit its ammunition and gun sales after a fatal shooting at one of its stores in El Paso, Tex. Also on Walmart's docket: avoiding a potential discrimination lawsuit. Almost 200 female employees have claimed that they were paid less than their male counterparts from 1999 to 2011, and the company is working on a settlement offer.
Article source: https://www.nytimes.com/2019/09/22/business/this-week-in-business-auto-emissions-saudi-arabia-oil-general-motors-walmart.html?emc=rss&partner=rss