Mr. Barry, a longtime columnist at The Miami Herald, was baffled by the decision.
"I can't imagine why the Texas Department of Criminal Justice would ban them, unless they're worried that the inmates would overpower the guards using fart jokes," Mr. Barry said in an email.
Another South Florida writer, Carl Hiaasen, has several books on the approved list, but one of his novels — "Double Whammy" — was outlawed. A thriller with dark humor, "Double Whammy" is about a private detective who investigates a suspected cheater in bass fishing tournaments.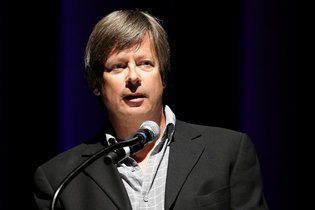 Inmates are prohibited from reading it, the department said, because it contains information about manufacturing explosives.
"Maybe the folks in the Department of Corrections mailroom are devout bass fishermen, and they feel insulted by the satiric tone of the novel," Mr. Hiaasen said in an email. "In any case, I get enough letters from inmates to know they enjoy humorous books."
He added: "It's difficult to imagine how 'Double Whammy' would spark an uprising. I confess to feeling flattered that I made the Texas list."
For inmates, reading is not only a form of escapism during their sentences but also an opportunity to improve their chances of assimilating back into society after their release, reports about literacy in prison have found. In general, inmates suffer from illiteracy or struggle to read at rates far greater than the rest of the population, according to a 1994 study of inmates in federal and state prisons.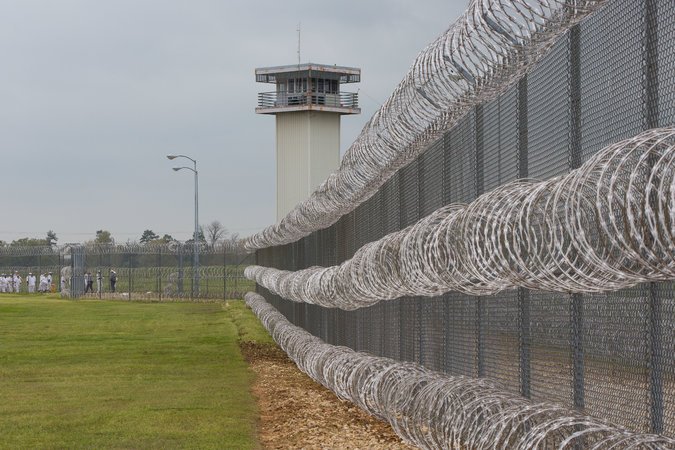 "To block access to 'Where's Waldo' on the one hand, and Shakespeare on the other, doesn't preserve order," said James LaRue, the director of the Office for Intellectual Freedom of the American Library Association. "It preserves ignorance and imprisonment. All too often, prison censorship, in addition to being an arbitrary abuse of authority, denies the incarcerated the chance to get out of jail and stay out."
Advertisement
Continue reading the main story
Federal courts have upheld the right of prisons to censor books. Still, the lists of approved and banned books in Texas prison have surprises. Many controversial books are allowed. They include "American Pyscho" by Bret Easton Ellis, about a serial-killing Manhattan businessman, and "Lolita" by Vladimir Nabokov.
But the pop-up edition of "A Charlie Brown Christmas" is prohibited (could hide contraband inside it), as is "The Color Purple," the 1983 novel that won the Pulitzer Prize and the National Book Award (incest). As for that 1908 Sears, Roebuck catalog, it includes information on weapons.
Newsletter Sign Up
Continue reading the main story
Also banned is the 2005 best seller "Freakonomics," which challenges conventional wisdom and argues eyebrow-raising theories, including the theory that the drop in violent crime in the 1990s can be attributed to the legalization of abortion in 1973.
The sections of "Freakonomics" that discuss race, the Texas Department of Criminal Justice said, led it to be banned.
"I give the prison officials credit for reading 'Freakonomics' carefully enough to make specific arguments for banning the book," Steven D. Levitt, a co-author of the book, said. "Somehow, though, I can't imagine that the type of prisoner who would read 'Freakonomics' would be particularly disruptive to law and order in the prison."
Continue reading the main story
Article source: https://www.nytimes.com/2017/12/07/us/banned-books-texas-prisons.html?partner=rss&emc=rss