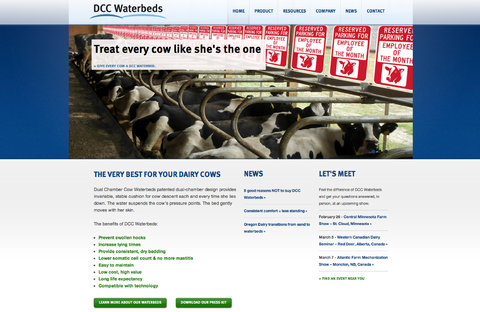 Generating revenue along with the buzz.
Stop. Don't send that tweet. Don't post that video on YouTube. It's time to face facts: It doesn't make sense to do anything in social media if you don't have a good Web site.
Your Web site is your welcome mat. It's your most important selling tool. The ultimate goal of social media marketing is to drive traffic and potential customers to your Web site and then convert those leads into phone calls, meetings and sales. And yet, if you are great at social media but have a lousy Web site, your social media efforts will just allow you to annoy more people faster.
If your Web site needs work, do not put it off. But be careful about who you hire to build, update and maintain your site. The process is time consuming and full of lots of opportunities to learn expensive lessons. There are plenty of snake-oil salesmen and brothers-in-law (and even brothers) who prey on those who are not technologically savvy. Over my next few posts, I'm going to discuss the process of hiring a Web developer to build a site, and I'll also offer some alternatives to a full overhaul.
In 2012, after surviving for nearly 12 years in business with a one-page Web site, Advanced Comfort Technology finally decided to invest in a Web site for its main product, DCC Waterbeds. Based in Reedsburg, Wis., the family business builds waterbeds for dairy cows and takes in about $4 million a year in revenue. Yes, cows sleep on waterbeds. (Apparently lying on a waterbed protects the cows who lie down an average of 14 hours a day.) [Read more…]
Article source: http://boss.blogs.nytimes.com/2013/05/10/the-problem-social-media-cannot-solve/?partner=rss&emc=rss