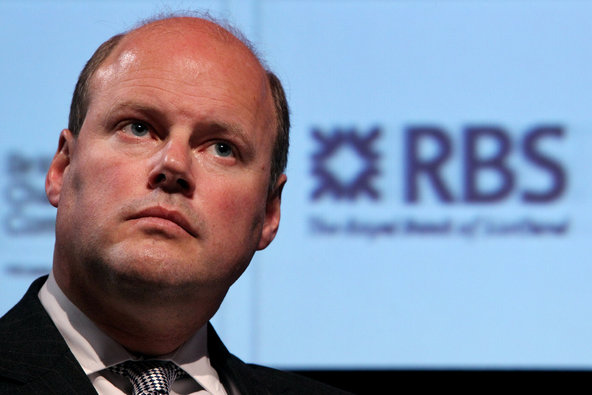 Oli Scarff/Getty ImagesStephen Hester, chief of the Royal Bank of Scotland.
LONDON – Stephen Hester, the chief executive of Royal Bank of Scotland, announced on Wednesday that he was leaving the bank.
Mr. Hester helped navigate the bank after it received a multibillion-dollar bailout from the British government during the financial crisis.

He has overseen a major overhaul of R.B.S., which has shed hundreds of billions of dollars of assets and shrunk its investment banking operations.
Earlier this year, R.B.S. said that it hoped to be in a position by the middle of 2014 that would allow the government to start reducing its 81 percent stake in the bank.
Mr. Hester said he would have liked to have overseen the privatization process, but the board had decided that a new chief executive would be needed to lead that effort. Analysts said it could take up to eight years to complete the process.
"While leading that process would be the end of an incredible chapter for me, ideally for the company it should be led by someone at the beginning of their journey," Mr. Hester said in a statement. "I will therefore step down at the end of this year."
Mr. Hester is expected to depart with a salary and pension package worth up to $8.8 million.
Article source: http://dealbook.nytimes.com/2013/06/12/r-b-s-chief-to-step-down/?partner=rss&emc=rss