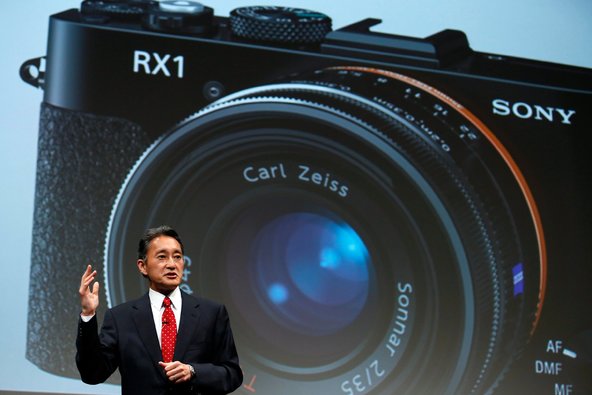 Kimimasa Mayama/European Pressphoto AgencyKazuo Hirai, chief of Sony, at a corporate strategy presentation in Tokyo on Wednesday.
TOKYO – Sony said on Wednesday that its board was considering a proposal from a United States hedge fund to spin off part of its entertainment business, but it emphasized that those discussions were preliminary and that it had not set a timetable for a response.
Sony, under pressure from the hedge fund Third Point, one of its top investors, to unlock more value from its lucrative entertainment divisions, also said it was on track to return its electronics business to profitability this year.
Related Links
"We will engage in thorough discussions at the board level to decide on Sony's response," the chief executive, Kazuo Hirai, said in response to questions at a corporate strategy presentation. "It is an important matter that relates to Sony's core businesses and management, so the board must hold ample discussions."
Mr. Hirai said board members were already discussing the proposal, even though some of them will be replaced after the company's annual investor meeting in June. He declined to say when Sony might respond or to give his personal views on the proposal, saying the matter was for the board to judge.
"We are still in early stages," Mr. Hirai said. "But we intend to engage positively with our investors."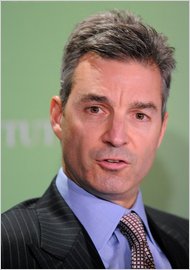 Phil McCarten/ReutersDaniel S. Loeb of Third Point.
It is unclear whether Sony will seriously consider the proposal from Third Point's manager, Daniel S. Loeb, who is pressing the company to spin off part of its entertainment arm, which includes one of the biggest film studios in Hollywood and one of the largest music labels in the world.
Corporations in Japan, including Sony, have a history of ignoring letters from shareholders calling for similar overhauls, according to a former top investor in Sony.
Mr. Loeb's hedge fund has acquired a stake of about 6.5 percent in Sony, making it one of the biggest shareholders. In a letter that was made public, he has proposed that Sony use the money raised from the spinoff to reinvest in its ailing electronics business.
Mr. Hirai, who took over as chief executive in April 2012, emphasized that even without such a move, Sony was on track to bring its electronics business back into profitability in the current financial year, which runs through next March.
He said Sony still expected sales of 6 trillion yen ($58.3 billion) from electronics and an overall 5 percent operating profit margin, adding that the company hoped its televisions would squeeze out a profit for the first time in a decade.
"The No. 1 mission assigned to me is to bring change to Sony and to revive our electronics business," Mr. Hirai said. "We are on the offensive."
Article source: http://dealbook.nytimes.com/2013/05/22/sony-board-considers-breakup/?partner=rss&emc=rss