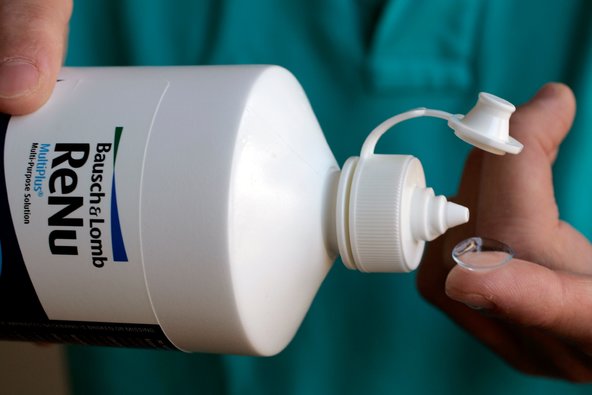 Paul Sakuma/Associated PressBausch Lomb, an eye care products maker, filed in March to go public.
Bausch Lomb, the eye care products maker, is near a deal to sell itself to Valeant Pharmaceuticals for about $9 billion, people briefed on the matter said on Friday.
A deal could be announced as soon as next week, these people said, cautioning that talks were continuing and could fall apart.
If completed, a transaction would be one of the biggest health care deals of the year. It would also be the largest ever for Valeant, a Canadian drug maker with a history of striking deals. The company unsuccessfully sought this year to buy Actavis, a generic pharmaceutical company, in what would have been a takeover worth more than $13 billion.
And it could reap a big gain for Bausch Lomb's current owner, the private equity firm Warburg Pincus, which paid about $4.5 billion for it in 2007. Warburg Pincus had been pursuing a sale or an initial public offering of the health care company since late last year.
The investment firm appeared to be leaning toward an initial offering for Bausch Lomb earlier this year, after potential takeover bids fell short of a roughly $10 billion price target.
News of the talks was reported earlier by The Wall Street Journal online.
Article source: http://dealbook.nytimes.com/2013/05/24/bausch-lomb-said-to-be-near-9-billion-sale-to-valeant/?partner=rss&emc=rss