9:59 p.m. | Updated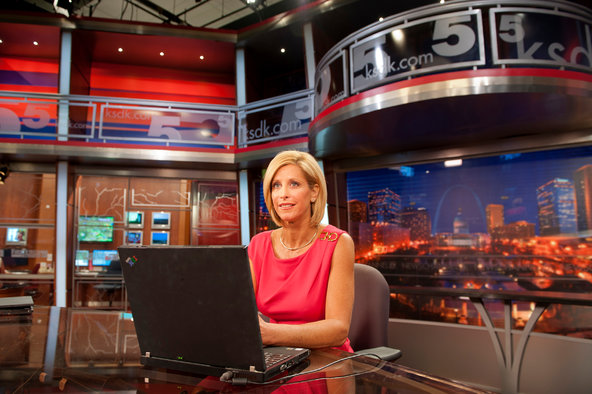 Tim Parker for The New York TimesLeisa Zigman, an anchor at KSDK, a Gannett-owned television station in St. Louis.
Owning a big-city television station can be a good business bet, even as the sector faces formidable competition from the Internet.
But a better bet is owning 30 or 40 of them.
That is the thinking behind a surge of consolidation in local television that crested on Thursday when the Gannett Company agreed to buy the Belo Corporation for about $1.5 billion in cash. Analysts said the deal was the biggest deal in local television in more than a decade.
For Gannett, best known for owning USA Today and a batch of smaller newspapers from coast to coast, the addition of Belo will nearly double its number of stations, to 43, from 23. It is the latest step in a yearlong strategy by Gannett to diversify its media operations amid continued struggles in the print industry.
Related Links
In announcing the acquisition on Thursday morning, Gannett said that after the Belo transaction closes, revenue from digital and broadcasting operations will make up two-thirds of its earnings. Investors were thrilled; Gannett's stock closed at $26.60 on Thursday, up 34 percent from Wednesday.
"There is doubtless more to come," said Robin Flynn, a senior analyst with SNL Kagan. "The next round of TV station consolidation is coming fast and furious, and the larger deals are getting done faster than most people expected."
Station owners like Gannett have several strategic reasons for wanting to grow. Along with obvious efficiencies, bigger companies tend to have more leverage when they negotiate with cable and satellite distributors over retransmission fees — the broadcast equivalent of the per-subscriber fees that cable channels receive. These fees, although a relatively new revenue source, have become vitally important to stations as they try to offset audience and advertising declines.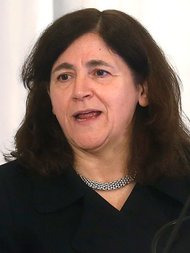 Carlo Allegri/ReutersGracia C. Martore, president and chief of the Gannett Company.
In many cases, Gannett's stations earn higher fees than Belo's, and because of contractual clauses "we will be able to move them to our rates shortly after we close the transaction," Gracia C. Martore, Gannett's chief executive, said in an interview.
Being bigger is also better when stations negotiate with the networks that provide them with programming. Networks like CBS have been aggressive about receiving a slice of retransmission fees, something known in the industry as reverse compensation. "Scale has become much more important" in those discussions, Ms. Flynn said.
Having a presence in more markets across the country — Gannett will have 21 stations in the nation's top 25 markets when the Belo deal closes — can also help on the advertising front. Local stations in states with competitive elections have looked particularly valuable to investors as a result of the tremendous surge in political advertising every two years.
"Even though campaigns are doing more online with digital and social media, they're still spending a ton at the local station level to get their messages out," said Mark Fratrik, a vice president and chief economist for BIA/Kelsey.
His company's research found that the Belo acquisition would vault Gannett past one of its chief rivals, the Sinclair Broadcast Group, to become the No. 3 local station owner in the United States, by revenue. The No. 1 owner is News Corporation, which owns 27 stations as well as the Fox broadcast network; No. 2 is the CBS Corporation, which owns 29.
Sinclair has been on a buying spree in the last 18 months, spending a combined $2 billion on smaller groups of local stations. Executives at Sinclair have cited many of the same reasons that Ms. Martore did on Thursday.
Belo had been concentrating on the broadcast sector. In 2008, the company was separated from its newspaper properties, including The Dallas Morning News, which became a publicly traded entity known as the A.H. Belo Corporation.
News of the deal heightened interest in other media stocks on Thursday, including Sinclair, which rose nearly 13 percent, and another rival, Nexstar, which rose more than 10 percent.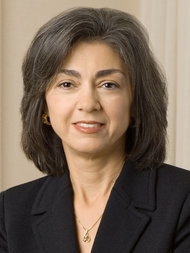 Belo, via Associated PressDunia A. Shive, president and chief of Belo.
Ms. Martore said Gannett was open to "other broadcast or digital opportunities," but that the Belo case was unique. She began talking with her counterpart at Belo, Dunia A. Shive, some time ago. The two eventually concluded that a combination made sense, and began exclusive talks. Under the terms of the deal, Gannett will pay $13.75 a share in cash, 28 percent above Belo's closing price on Wednesday. Gannett will also assume $715 million of Belo's debt. The deal is expected to close by the end of the year.
In several cities, the combined company will own multiple television stations; in St. Louis, it will own the top two, KSDK and KMOV, which usually would violate government rules. It will avoid that by using a tactic that has become common in local television: a shared services arrangement. The affected stations formerly owned by Belo will be structured so that they will not technically count as part of Gannett, but they will share resources like satellite trucks with the Gannett stations.
The public interest group Free Press, which calls this tactic "covert consolidation," lamented the Belo deal.
"This increasing concentration of ownership — coupled with covert consolidation that combines formerly competing newsrooms — is failing local communities," the group said.
Article source: http://dealbook.nytimes.com/2013/06/13/gannett-to-buy-belo-for-1-5-billion/?partner=rss&emc=rss