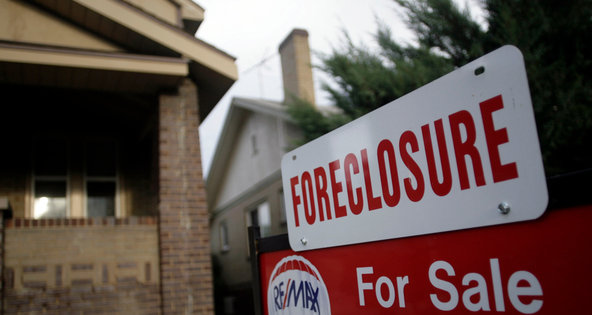 David Zalubowski/Associated PressForeclosure notices hit a record high in 2007, driven up by problems with subprime mortgages.
Citigroup said on Wednesday that it had agreed to pay $590 million to settle a class action lawsuit brought by shareholders who contended that they had been misled about the bank's exposure to subprime mortgage debt on the eve of the financial crisis.
The shareholder lawsuit, originally filed in November 2007, alleged that former officers and directors of Citigroup had "concealed the company's failure to write down impaired securities containing subprime debt" at a time when the collapse in the mortgage market made it apparent that banks including Citi would be adversely impacted. In late 2007, Citigroup wrote down billions of dollars on collateralized debt obligations tied to subprime debt, and reported a fourth-quarter loss of $9.83 billion that year.
In a statement on Wednesday, Citigroup, which denied the allegations, said: "Citi will be pleased to put this matter behind us. This settlement is a significant step toward resolving our exposure to claims arising from the period of the financial crisis."
It added, "Citi is fundamentally a different company today than at the beginning of the financial crisis."
The proposed settlement, which needs to be approved by Judge Sidney H. Stein of the Federal District Court in Manhattan, covers investors who bought Citi shares from Feb. 26, 2007, through April 18, 2008. Shares of Citigroup traded as high as $55 in the summer of 2007. By Feb. 27, its stock price had tumbled by more than half.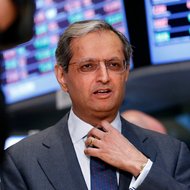 Brendan McDermid/ReutersVikram Pandit, chief of Citigroup.
In a court filing on Wednesday, the plaintiffs' lawyers from the law firm Kirby McInerney, wrote:
Although plaintiffs believe that the defendants knowingly or recklessly misrepresented Citigroup's C.D.O. exposure and valuation, defendants have raised a host of factual and legal challenges increasing the uncertainty of a favorable outcome absent settlement. Securities fraud litigations like this action are notoriously complex and difficult to prove: rarely is there concrete direct evidence of fraudulent intent.
For Citigroup, as well as other Wall Street firms, the business of slicing apart and packaging mortgages and other loans into complex securities had been a lucrative and fast-growing business before the financial crisis. The bank underwrote some $70 billion in C.D.O.'s from 2004 to 2008.
Citigroup paid $75 million in 2010 to settle a Securities and Exchange Commission complaint that the bank made misleading public statements about the extent of its subprime exposure. In a statement at the time, the agency said that "between July and mid-October 2007, Citigroup represented that subprime exposure in its investment banking unit was $13 billion or less, when in fact it was more than $50 billion."
In a separate case involving C.D.O.'s, the bank had agreed with the Securities and Exchange Commission to pay $285 million over allegations that Citi had misled investors in a C.D.O.'s by not disclosing that it was helping select the mortgage securities that underpinned the investment and that it was betting against it. That settlement was initially rejected by a federal judge, but an appeals court found that the judge may have overstepped his authority.
Article source: http://dealbook.nytimes.com/2012/08/29/citigroup-in-590-million-settlement-of-subprime-lawsuit/?partner=rss&emc=rss