The challenges of a waste-recycling business.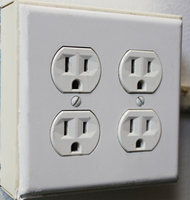 Dara Rackley Why are they so hard to find?
Although TerraCycle still has less than $20 million a year in annual revenue, it operates in 21 countries now. That means that my intense domestic travel — Minneapolis to Racine, Wisconsin, to Chicago — has morphed into intense global travel — Newark to Bogotá, Colombia, to Tel Aviv.
No matter how you do it, travel is a strain — made worse, I believe, because airlines seem to have a hard time with customer service. Maybe it's just because there are always so many exhausted travelers complaining. Or maybe it's something more systemic. Who knows? But I continue to believe there are some easy fixes that airlines could make. Here are my top six.
Outlets: How often do you wander an airport looking desperately for an electrical outlet? When I find one, I will even sit on the floor, beside a smelly bathroom, if that's what it takes. But why is this necessary? Why not put them everywhere? Why don't the airlines and airports make it something they market: Never search for an outlet!
Nonreclining seats: This is almost insulting. The chair has a recline button built into it, but when you push that button and try to recline, it moves half an inch. And then the best part is when you are landing and the airline attendants make a fuss about moving your seat back into an upright position.
The cabin P.A.: The cabin public address system, I believe, should be reserved for truly important messages, and they should be made quickly. No banter, no talking slowly, no pressing the button and then not talking. I don't really care what the wind speed will be where we're landing in eight hours or even what the weather will be — it will be what it will be. Not only is the chatter annoying, it cuts off whatever entertainment you are trying to enjoy. I've had flights where my movie seemed to be interrupted by sales pitches every 10 minutes — in three languages.
Checking in: Depending on the airline and the destination, the cutoff time for check-in booths and kiosks to stop giving boarding passes is generally 30 minutes to 60 minutes before departure. Why? Honestly, just give me a chance to run to the gate and make it. I understand that the security and immigration lines are my obstacle – but let me try, especially if I have no bags to check. (Here's a tip: If you ask nicely, they will often call the gate and have the gate authorize a boarding pass.)
Lounge rules: Some airlines let you into the lounge only if you are flying internationally. But since when do Mexico and Canada (my homeland) belong to the United States? Most airlines apply domestic rules to destinations in Canada or Mexico regardless of the length of the flight (Miami to Vancouver, for example, is quite a bit longer than Miami to Bogotá). If you haven't been to an airport lounge, it's basically a bunch of nice couches, lots of outlets, free snacks and an open bar. Sometimes there are showers (but rarely). You can get in based on your loyalty-card status or with certain credit cards. But it's rarely clear. For example, with Star Alliance, if you have a gold status, you can get into the lounge (in certain airports) if you are flying international. And you can bring a guest, but the guest must be flying Star Alliance, as well. These strange policies are especially annoying because you just never know. And, really, what is the incremental cost of allowing one more person into a lounge?
Alcohol policy: Having a few drinks can be a nice way to knock yourself out on a long flight and ward off jet lag. But why is it that you can bring a sandwich and a Coke on board from an airport shop but you can't bring a beer?
I don't think I'm asking for a lot here — although a free snack every now and then would be nice. What would you like to see?
Tom Szaky is the chief executive of TerraCycle, which is based in Trenton.
Article source: http://boss.blogs.nytimes.com/2012/10/08/my-six-biggest-complaints-about-business-travel/?partner=rss&emc=rss