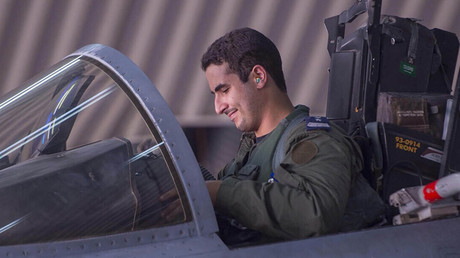 King Salman removed his civil service minister Khaled al-Araj, information minister Adel al-Turaifi, and technology minister Mohammed al-Suwaiyel. He also set up a committee to investigate allegations of abuse by the civil service minister.
Shortly after the announcement the Saudi share index TASI rose by one percent, on the back of expectations higher disposable incomes will give a boost to consumer sectors such as retailing and food.
Last year, Saudi Arabia introduced 20 percent cuts in ministers' salaries and axed bonuses for public sector employees as a part of a strategy aimed at saving money in an era of low crude prices.
The measure has repeatedly been criticized due to its impact on ordinary Saudis. Internet users launched the Twitter hashtag 'April 21 movement,' demanding the reinstatement of allowances, a ban on the sale of state oil company shares, a constitutional monarchy and the restoration of the powers of the religious police.
READ MORE: Saudi Arabia to shelve infrastructure projects costing billions as cheap oil bites
The decree on bringing the benefits back followed a budgetary report that had demonstrated a better than expected performance in the first quarter of 2017.
"The government has conducted a review of the measures initiated in the fall in relation to the public sector employees' allowances. A number of fiscal adjustment measures were taken over the last two years which led to a strong improvement in the government's fiscal position," said Minister of State Mohammed Alsheikh as quoted by Reuters.
He added that the move might boost the positive sentiment as domestic demand recovers on the back of enhanced government employees' disposable income.
The central bank regulator requires banks maintain the current favorable terms of consumer and property loans to aid Saudis affected by the cuts.
READ MORE: Saudi Arabia eases Aramco's tax burden ahead of historic IPO
Additionally, two of the King's sons were appointed to key state posts. Prince Khaled bin Salman was made ambassador to Washington, while his brother Prince Abdulaziz bin Salman became state minister for energy affairs.
Article source: https://www.rt.com/business/385945-saudi-fires-ministers-pay-cuts/?utm_source=rss&utm_medium=rss&utm_campaign=RSS