The primary boost to the results came from the robust performance of the South Korean company's chip business.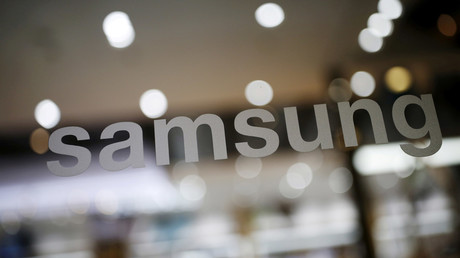 Samsung heads for best quarterly profit in over 3 yrs, up 48%
Samsung's operating profit jumped 48 percent to 9.9 trillion won ($8.73 billion) matching the company's earlier guidance. Revenue grew two percent to 50.5 trillion won ($45.53 billion).
Asia's most valuable company by market capitalization said that expects a further increase in memory chip orders and growth in earnings from the phone business.
Samsung has refused to adopt a holding company structure, rejecting calls from US activist hedge fund Elliott Management to split itself in two, but accepted part of the fund's proposals.
"Samsung concluded the risks and the challenging environment surrounding a change in the corporate structure would not be beneficial for enhancing shareholder value and sustaining long-term business growth," the company statement reads.
The South Korean multinational also announced a share buyback worth 2.3 trillion won ($2.03 billion).
Pre-orders for the Galaxy S8 smartphone launched earlier this month managed to beat analysts' expectations. That raises hopes the corporation could make up for the misstep and the mammoth recall of the fire-prone Galaxy Note 7s last year.
Last October, Samsung ended the troubled smartphone following the recall of 2.5 million handsets. The firm's mobile branch reported a smaller operating profit of 2.07 trillion won ($1.83 billion), down from 3.89 trillion won ($3.43 billion) a year earlier.
"Looking ahead to the second quarter, the company expects to achieve growth on the back of continued robust memory performance together with improved earnings from the mobile business following the global rollout of the Galaxy S8 and S8+," Samsung said in a statement.
Despite the solid earnings, the company remains involved in a scandal, with chief Jay Y. Lee currently on trial for alleged participation in a corruption case that brought down South Korean President Park Geun-hye. Lee denies the charges that include bribery and embezzlement.
Article source: https://www.rt.com/business/386324-samsung-biggest-quarterly-earnings-chips/?utm_source=rss&utm_medium=rss&utm_campaign=RSS