A month after Bloody Sunday, he was dining in Montgomery with other reporters at the city's Elite Restaurant. John Doar, the assistant attorney general for civil rights, was at a nearby table when he was called away to the restaurant's phone. Mr. Doar came back "grim-faced," Mr. Reed later recalled, and moved from table to table to tell the reporters what he had just learned: A white woman affiliated with the civil rights movement, Viola Liuzzo, had been murdered by a carload of Ku Klux Klansmen. The restaurant cleared as reporters ran to file their stories.
Each of these incidents, and the reporting by Mr. Reed and many others, helped tip the balance in the nation's racial conflict and propel civil rights legislation through Congress.
Mr. Sitton, himself an acclaimed reporter on the civil rights movement who died in 2015, recalled Mr. Reed as "a great reporter with a wonderful grasp of what's needed to make a story come alive."
"He'd put you right on the scene," Mr. Sitton said in an interview for this obituary in 2013.
In "The Race Beat: The Press, the Civil Rights Struggle, and the Awakening of a Nation," Gene Roberts and Hank Klibanoff wrote that Mr. Reed "could write magically, choosing words that caught your eye." Mr. Sitton hired him, they wrote, because he "knew Reed to be unfailingly accurate, deeply reflective, uncommonly polite, and, like the Times reporters who had preceded him in the South, he spoke Southern."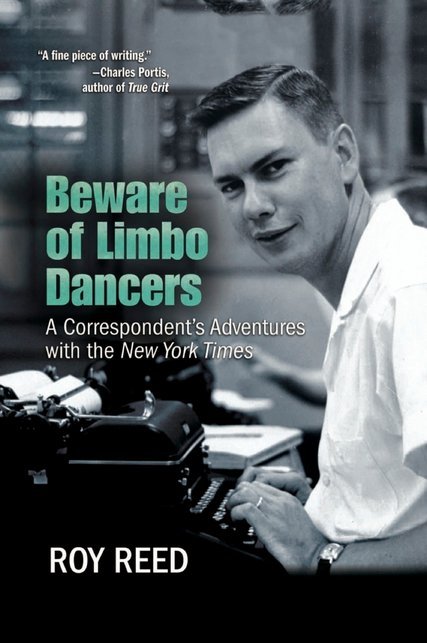 Mr. Reed, in a memoir, "Beware of Limbo Dancers: A Correspondent's Adventures with The New York Times," wrote that "Speaking Southern was not just a matter of drawl or twang; it meant a different way of framing thoughts." It meant that he understood the territory, even as he was appalled by the racism and violence that undergirded the suppression of voting rights.
Advertisement
Continue reading the main story
Roy Earl Reed was born on Feb. 14, 1930, in Hot Springs, Ark., and grew up in Piney, in the state's western Hill Country. His parents were Roy Edward Reed, a grocer, and Ella Meredith Reed. A younger sister, Hattie, died in 1964. In his memoir, he said that working in the store as a boy and talking to a black customer, Leroy Samuels, about the injustice of segregation helped awaken him from "generations of family prejudice lying not quite dormant in my young mind."
In 1952, he married the former Norma Pendleton, who survives him. Besides his son, John, he is also survived by a daughter, Cynthia Buck, and five grandchildren.
Mr. Reed studied journalism at the University of Missouri, earning bachelor's and master's degrees, and worked at The Globe in Joplin, Mo., from 1954 to 1956. From there, he made his way to The Arkansas Gazette in Little Rock, taking time off to continue his journalism studies with a Neiman fellowship at Harvard as a member of its class of 1964.
The Times hired him six months after he returned to The Gazette. He did his first Southern reporting for the newspaper from a base in Atlanta, then moved to the Washington bureau in 1966, covering national politics and the White House.
As a White House correspondent Mr. Reed sometimes took trips with Lady Bird Johnson, often as the only male reporter in a group of 20 or 25. "All of them, including Mrs. Johnson, treated me like one of the girls," he said.
He returned to the South in 1969 to work from New Orleans, and ended his Times career as a correspondent based in London. He said that he had loved the life of adventure and travel until he didn't, waking up one morning and not knowing where he was. "I got out of bed and found the hotel stationery and learned that I was in a hotel in Ireland," he wrote.
After leaving the newspaper, he taught journalism at the University of Arkansas and wrote several books, including "Looking for Hogeye," essays about the South, published in 1986, and "Faubus: The Life and Times of an American Prodigal," about Orval Faubus, the former Arkansas governor, in 1997.
His memoir "Beware of Limbo Dancers" was published in 2012. The title, he wrote, came from a message neatly written on the inside of a door in a bathroom stall in the old New York Times building on West 43rd Street.
Advertisement
Continue reading the main story
"This was a style of wit that I had never before encountered," he wrote. "I suddenly knew that I was a stranger in town — not unwelcome, just a stranger.''
As a retired reporter he also wrote many advance obituaries about Southern figures for The Times, some of which have not yet been published.
When Mr. Reed first left the South, in 1966, his Times colleagues gave him a trophy of sorts: a wooden stand displaying a soda bottle and a brass plaque bearing the words, "WHERE'S ROY REED?"
In his memoir, Mr. Reed wrote that he could see the mortifying object on a bookshelf as he worked at his desk in Arkansas, and he confessed, "It was a while before I could see the humor in it."
Continue reading the main story
Article source: https://www.nytimes.com/2017/12/11/obituaries/roy-reed-dead.html?partner=rss&emc=rss