The state's major carrier appealed to the International Civil Aviation Organization (ICAO), a UN body that is in control of civil overflight security guaranteed by Chicago Convention.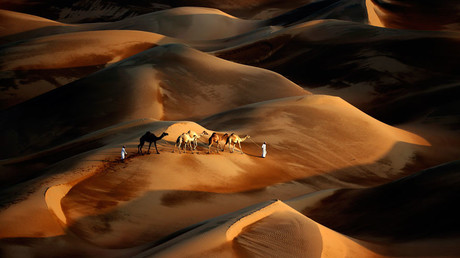 Qatar's credit rating cut over Gulf blockade crisis
The UAE, Bahrain, and Saudi Arabia have signed the convention.
"We have legal channels to object to this. ICAO should heavily get involved, put their weight behind this to declare this an illegal act," Al Baker said
Earlier this month, several Gulf states led by neighboring Saudi Arabia suspended diplomatic, trade and transport ties with Qatar over its alleged backing of terrorism, charges that the emirate denies.
Al Baker said 18 destinations were out of bounds for Qatar Airways, while the carrier's offices were closed in Saudi Arabia and the United Arab Emirates.
"It is actually a travesty of civilized behavior to close airline offices. Airlines offices are not political arms. We were sealed as if it was a criminal organization. We were not allowed to give refunds to our passengers," he said.
Riyadh responded by saying that closing the airspace to flights from Qatar falls within Saudi Arabia's sovereign right to protect its citizens from any threat.
Duty free sales at Doha Airport have fallen nearly 25 percent over the past week, according to Al Baker. He stressed that the carrier's rivals, such as Emirates and Etihad, have been hit by the blockade as well.
"Yes we have a drop in our business, but so does Emirates and Etihad. They may try to behave everything is normal but they are being hurt as much as Qatar Airways from this illegal blockade," the CEO said.
On Sunday, the airlines reported a 21.7 percent increase in net profit in the past financial year. The company's gains amounted of $541 million for the year through March despite a challenging year, complicated by the US gadget ban.
Article source: https://www.rt.com/business/392051-qatar-airways-un-action-boycott/?utm_source=rss&utm_medium=rss&utm_campaign=RSS