The halt reportedly came as a result of a poor potato harvest following typhoons and flooding, which hit Japan's northern main island of Hokkaido last August. The region provides nearly 80 percent of the country's potatoes.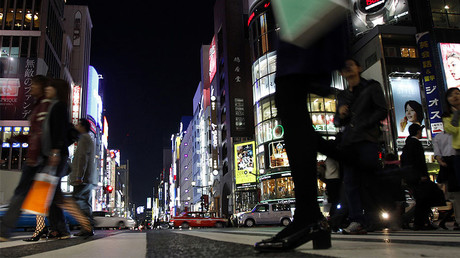 Round-the-clock service dying out in Japan amid labor shortage
Shipments of potatoes harvested last year dropped 10 percent compared to 2015, according to the Hokkaido office of Japan's Agriculture Ministry, as quoted by Nikkei.
Calbee, which has a 73 percent market share of potato chips, will stop making 33 items in total by the end of April. Koike-Ya, another snack manufacturer, is set to suspend or end sales of 16 brands, including popular consommé-flavor chips.
The news sparked a wave of panic buying, with Calbee's pizza-flavored crisps trading at about 1,250 yen ($12) on the Yahoo Japan auction website. The usual price per bag is less than 200 yen.
According to a TV Asahi poll conducted among 10,000 consumers and 13 confectionary and snack-makers last year, Calbee's potato snacks were the most and second-most popular.
To overcome the "potato crisis," Koike-Ya is reportedly considering sourcing potatoes from the southern island of Kyushu, another major growing region. The company uses only domestic potatoes and cannot rely on imports.
The shortage may spread to fast-food chains and restaurants, which rely on potatoes for their dishes.
READ MORE: Fukushima rice to be sold in Britain

"We're doing everything we can to resume sales again," said Rie Makuuchi, a spokeswoman for Tokyo-based Calbee, as quoted by Bloomberg. She stressed that the firm would consider importing more spuds from the US, as well as ask potato farmers in Kyushu to harvest the crop earlier than scheduled.
Neither Koike-ya nor Calbee have specified when sales will resume.
Article source: https://www.rt.com/business/384749-potato-chips-crisis-japan/?utm_source=rss&utm_medium=rss&utm_campaign=RSS