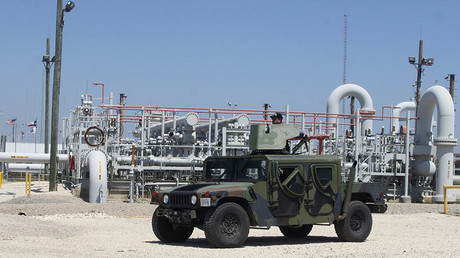 Trump wants to sell US oil reserves drill in Alaska
On Monday, OPEC's de-facto leader Saudi Arabia gained support from the second largest producer in the cartel, Iraq. Saudi Energy Minister Khalid al-Falih said he expects no objection from other members.
"The Saudi oil minister's view seems accurate and no serious objection is expected if at all," one delegate told Reuters, asking not to be identified as he is not allowed to speak to the media.
"No surprises," said a second delegate.
The updated agreement can see new countries, including major non-OPEC producer Norway.
"Falih has talked to several countries including Norway, including Turkmenistan, including Egypt, and they have made signs of their willingness to join the collaboration," Kuwait's oil minister Essam al-Marzouq said on Tuesday.
Last December, OPEC, Russia and other major producers agreed to curb production by 1.8 million barrels per day (bpd) for six months from January 1 to support the market and push prices to $60 per barrel.
The deal helped to prop up oil prices above $50 per barrel, giving a fiscal boost to major producers. However, the efforts by OPEC and Russia were undermined by growth in the US shale industry, which is not taking part in the deal.
Oil prices were slightly down on Tuesday, as US President Donald Trump proposed to sell half of the United States' Strategic Petroleum Reserve (SPR) in the next 10 years and begin drilling in the Arctic.
Brent crude was trading at $53.83 per barrel, while the US Texas Intermediate was trading at $51.11, both losing three cents, but close to their monthly highs.
Article source: https://www.rt.com/business/389416-oil-opec-output-cut/?utm_source=rss&utm_medium=rss&utm_campaign=RSS