The cryptocurrency called Kin is expected to make its debut this year. Its implementation will be relatively unusual because most apps use local currencies for payment.
Users will be able to use Kin to buy games, live video streams, and other digital products.
"Kik will be the largest install base of cryptocurrency users in the world," CEO Ted Livingston told Bloomberg. "Kin, on day one will be the most-used cryptocurrency in the world," he added.
Using messaging apps like WeChat and Kik for listening to music, ordering food or making payments is very popular in Asia.
Kik is a free chat and messaging application and was founded in 2009. Unlike Facebook's Messenger or WhatsApp, it does not require a phone number. The service has 300 million registered users and 15 million monthly users.
Kik has already raised about $120 million from investors, including China's Tencent Holdings.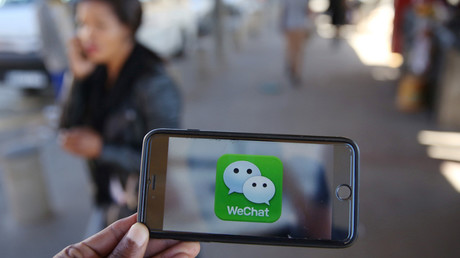 China's largest social network launches alternative to Apple App Store
Experts like venture capitalist Fred Wilson, who invested in Kik, say consumers will eventually revolt against the data collection from platforms like Facebook and Google, opting to pay small amounts of cryptocurrencies for a more private internet experience.
"Historically, you build a community and use it to then sell their attention to advertisers, or use it to sell them stuff, that they either don't want or don't need," Livingston said as cited by CNBC. "So now with the cryptocurrency, it unlocks a fundamentally new way to monetize a community."
According to Kik's chief executive, the company wants to attract new merchants to sell on the platform, creating a snowball effect where Kin becomes more valuable and popular.
"We will create an economy where millions and millions of mainstream consumers are earning in a cryptocurrency for the first time,'' Livingston said. "They're going to want to spend in that same cryptocurrency as well.''
Article source: https://www.rt.com/business/389843-chat-app-digital-currency/?utm_source=rss&utm_medium=rss&utm_campaign=RSS