Drew Herdener, an Amazon spokesman, declined to comment.
The episode involving Mr. Price occurred in 2015 when he was in a car with Isa Dick Hackett, a Hollywood producer. She told investigators for Amazon shortly after the car ride that Mr. Price made unwanted sexual advances toward her.
Mr. Price's career at Amazon continued until last week, when Ms. Hackett shared the details of the episode publicly for the first time, in an interview with The Hollywood Reporter. Amazon suspended him the day the article appeared, and he left the company on Tuesday.
Amazon's recent actions took place in the middle of a firestorm over revelations in The New York Times and The New Yorker about another entertainment industry figure, Harvey Weinstein, who has been accused of decades of sexual harassment and abuse. Ms. Hackett, for one, has said she was emboldened to go public with her story by the willingness of Mr. Weinstein's accusers to speak up.
But there is confusion among some Amazon employees about why Mr. Price did not lose his job in 2015 after the company learned of Ms. Hackett's accusations. One consequence Mr. Price faced after the episode was being told to be careful how much alcohol he drank at work functions, according to a third employee who spoke on the condition of anonymity because of confidentiality policies. The employee was briefed on the decision.
Some of the frustration inside the company has been directed at Jeff Blackburn, the Amazon senior vice president who directly managed Mr. Price. Mr. Blackburn sent the email to Amazon's film and television employees on Friday, and it was more broadly distributed by other executives to their groups.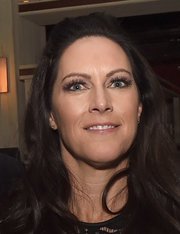 In his email, Mr. Blackburn said Amazon was "taking this situation, and the general issue of sexual harassment, very seriously." He said it was not appropriate to share personnel details publicly, but said that Mr. Price's departure "followed new information that surfaced last week, as well as other factors."
His email did not describe the new information. On the same day Mr. Price was suspended, an actress, Rose McGowan, posted a series of messages on Twitter saying she had previously told the head of Amazon Studios, the company's movie and television group, that Mr. Weinstein had raped her. Mr. Weinstein's spokeswoman has said he denies all allegations of nonconsensual sex.
Advertisement
Continue reading the main story
Charles Harder, a lawyer for Mr. Price, did not respond to messages requesting comment.
The pinnacle of Amazon is an elite group known as the S-team, roughly 16 senior executives, fewer than a dozen of whom report directly to Jeff Bezos, the company's chief executive. Just one member of the S-team is a woman, Beth Galetti, Amazon's senior vice president for human resources, according to two of the three employees who spoke on the condition of anonymity.
Newsletter Sign Up
Continue reading the main story
At Microsoft, in contrast, three of the 15 people who report to the company's chief executive, Satya Nadella, are women. At Apple, women will represent six of the 18 people who report to Tim Cook, the company's chief, as of later this month, when the company's new general counsel starts.
Like other technology companies, Amazon has described improving the diversity of its work force as an important company goal. In a report on company diversity, Amazon says 61 percent of its work force and 75 percent of its managers are men. Those figures, though, include the huge numbers of workers in Amazon's warehouses, where women are better represented than at other parts of the company.
In August, at a staff meeting for Amazon employees held at a basketball arena, Mr. Bezos was asked about the dearth of diversity — implying gender and race — on his senior leadership team. Amazon employees applauded loudly at the question.
Mr. Bezos replied that diversity was important at Amazon, according to two of the employees who would speak only on the condition of anonymity. But Mr. Bezos said that adding more diversity to the leadership team would happen slowly because of low turnover in its ranks — an answer that left many employees disappointed.
One of the Amazon employees, who recently looked at an organizational chart, said Amazon's S-team members and the people who report directly to them amount to roughly 90 people, about 75 of whom are men.
Amazon has taken some steps in recent years to make working at the company more appealing to women. Two years ago, it instituted a more generous maternity leave policy, providing birth mothers with up to 20 weeks of paid leave.
But the company's office culture still has a hard-charging reputation that could make it harder to recruit more women. Textio, a Seattle start-up that uses software to analyze language, has examined public job postings for all the major internet companies. The company found that the language in Amazon's skewed most sharply to the masculine end of the spectrum, with frequent use of words like "wickedly," "insane" and "maniacal."
Kieran Snyder, the co-founder and chief executive of Textio, worked at Amazon for about six months. "I would say Amazon has a reputation in the industry for being a very aggressive culture," she said.
Continue reading the main story
Article source: https://www.nytimes.com/2017/10/20/technology/amazon-sexual-harassment.html?partner=rss&emc=rss