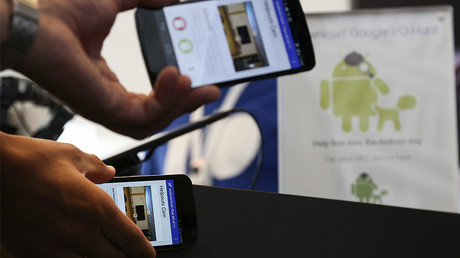 According to the Financial Times, citing its sources, EU officials are expected to announce in the coming weeks that the company has been guilty of manipulating its search engine results to favor its new Google Shopping service, which offers price comparisons on products.
If enacted, the bill could top the record abuse penalty handed out to chipmaker Intel in 2009, people familiar with the case told FT.
The fine will be capped at a maximum of 10 percent of the company's total revenues, which in case of Google's parent Alphabet stood at $90 billion last year.
Google will also have a set time to propose how it intends to operate in the future in building its shopping business. If the company fails to reach a deal with the regulators over that period, it could be fined up to 5 percent of average daily turnover for each day of delay.
The regulators' decision could also open the way for shopping comparison competitors or customers to file damages claims against Google.
In another case, the EU is investigating whether Google unfairly banned competitors from websites that used its search bar and advertisements. It is also examining how the firm pays and limits mobile phone providers who use its Android software and Play app store.
Last year, Europe's competition commissioner Margrethe Vestager ruled that US technology giant Apple should pay €13 billion back tax to Ireland. The regulator found that Apple's tax regime in Ireland had been a form "illegal state aid."
Since 2000, European regulators have investigated Microsoft, Intel, Apple, Google, Facebook and Amazon over a range of antitrust issues. The probes raised suggestions that Brussels was mounting a campaign against US companies which it had rejected.
Article source: https://www.rt.com/business/392571-google-record-fine-eu/?utm_source=rss&utm_medium=rss&utm_campaign=RSS