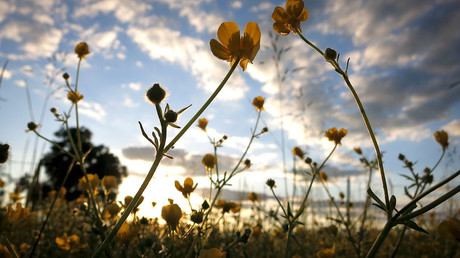 The combination of these factors will allow growth to resume in the commodity-exporting emerging market and developing economies, according to the bank's June 2017 Global Economic Prospects.
Growth in advanced economies is expected to accelerate to 1.9 percent this year, which will also benefit the trading partners of these countries.
Emerging market and developing economies as a whole will grow to 4.1 percent this year from 3.5 percent in 2016.
Growth among the world's seven largest emerging market economies is forecast to increase and exceed its long-term average by 2018.
Global growth will hit 2.9 percent next year, up from 2.7 percent in 2017, according to the report which said many of the world's most powerful economies finally show signs of escaping the legacies of the global financial crisis.
"For too long, we've seen low growth hold back progress in the fight against poverty, so it is encouraging to see signs that the global economy is gaining a firmer footing," said World Bank Group President Jim Yong Kim. "With a fragile but real recovery now underway, countries should seize this moment to undertake institutional and market reforms that can attract private investment to help sustain growth in the long-term."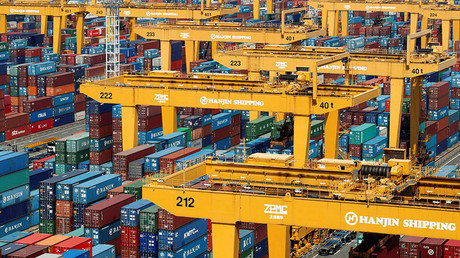 WTO expects global trade to rebound in 2017
According to the report, a bright spot in the outlook is a recovery in trade growth to four percent after a post-financial crisis low of 2.5 percent last year.
The World Bank, however, warned of substantial risks such as new trade restrictions which could derail the welcome rebound in global commerce. Persistent policy uncertainty could dampen confidence and investment, it added.
The report raised concerns about mounting debt and deficits among emerging market and developing economies, saying that an abrupt rise in interest rates or tougher borrowing conditions might be damaging.
"The reassuring news is that trade is recovering," said World Bank Chief Economist Paul Romer. "The concern is that investment remains weak. In response, we are shifting our priorities for lending toward projects that can spur follow-on investment by the private sector," he added.
Article source: https://www.rt.com/business/390923-world-bank-global-growth/?utm_source=rss&utm_medium=rss&utm_campaign=RSS