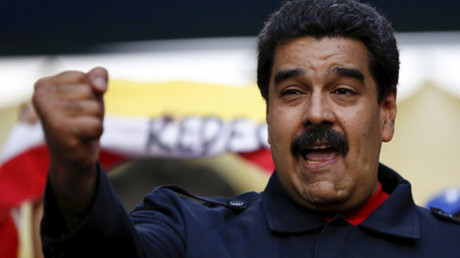 Maduro threatens jail for 'bourgeois parasites' from Heinz
"Yesterday, GMV's (General Motors Venezolana) plant was unexpectedly taken by the public authorities, preventing normal operations. In addition, other assets of the company, such as vehicles, have been illegally taken from its facilities," the company said in a statement, quoted by Reuters.
GM said it is a huge hit on the plant's 2,678 workers, its 79 dealers and to its suppliers. The car industry in the country is in deep crisis over lack of components.
The economic crisis in Venezuela has hurt many other US businesses in the country, including food makers and pharmaceutical firms, which have been forced to cut operations.
In 2014, Venezuela announced a "temporary" takeover of two plants belonging to the US cleaning products maker Clorox Co which had left the country.
In 2015, Venezuelan President Nicolas Maduro threatened to imprison senior managers of the local Heinz subsidiary for "sabotaging the national economy."
Maduro accused Heinz of creating artificial shortages to turn people against his socialist government.
According to the International Monetary Fund's estimates, the country's economy was the worst in the world last year, contracting 10 percent. Private economists estimate the drop at as much as 15 percent.
The IMF estimated inflation in Venezuela at 475 percent last year, and projected a 2000 percent inflation this year, with the recession to continue until at least 2019.
While the country is running out of cash and gold, it also faces shortages of basics like milk, eggs or flour, with prices skyrocketing.
Article source: https://www.rt.com/business/385387-venezuela-general-motors-plant/?utm_source=rss&utm_medium=rss&utm_campaign=RSS