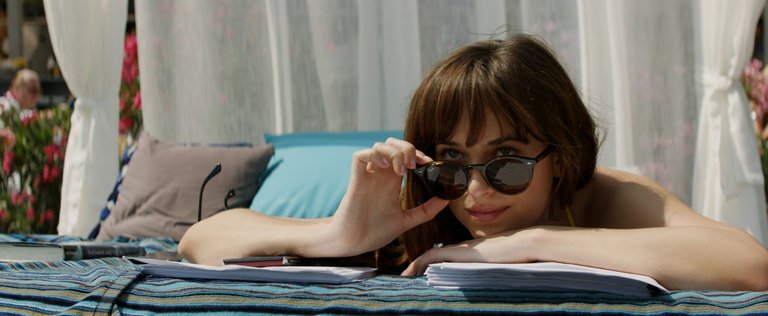 LOS ANGELES — In one of the more awkward box office pairings in memory, the rough-sex sequel "Fifty Shades Freed" was No. 1 at North American theaters over the weekend, while the cuddly-cute "Peter Rabbit" did well with children in second place.
"Fifty Shades Freed" (Universal Pictures), which did not delight critics nearly as much as it did pun-enthralled headline writers, arrived to ticket sales of roughly $38.8 million. Based on the third and final book in the "Fifty Shades" series by E.L. James, "Fifty Shades Freed" cost an estimated $55 million to make, not including marketing. It was directed by James Foley ("Glengarry Glen Ross") and co-stars Dakota Johnson and Jamie Dornan.
The "Fifty Shades" cultural fever ended a long time ago: Most readers discovered that a little of Ms. James's writing goes a long way. But ticket sales for the final movie adaptation — marketed by Universal with a baldfaced tagline, "Don't miss the climax" — were solid, declining only 16 percent from initial results for its series predecessor, "Fifty Shades Darker," a year ago.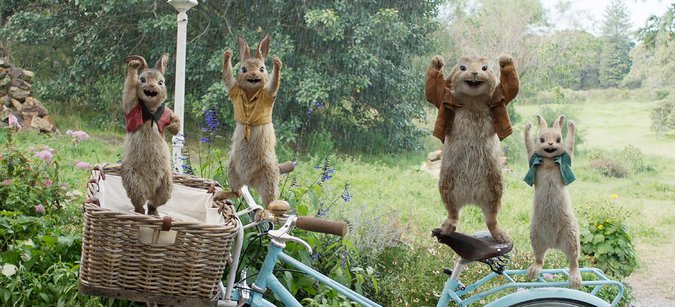 "Fifty Shades of Grey" kicked off the trilogy in 2015 with X-rated toy tie-ins and $85 million in opening-weekend ticket sales, an astounding total for an erotic drama, a genre that had long been out of favor at multiplexes. All told, the sadomasochistic series has collected roughly $1.1 billion at the worldwide box office, including $98.1 million in international ticket sales over the weekend for "Fifty Shades Freed."
Advertisement
Continue reading the main story
"Peter Rabbit," an animated-live action hybrid that cost Sony Pictures about $50 million to make, after accounting for government production incentives, took in $25 million in the United States and Canada, according to comScore, which compiles box office data. Directed by Will Gluck ("Easy A"), the PG-rated "Peter Rabbit" features vocal performances by James Corden (Peter) and Margot Robbie (Flopsy).
Continue reading the main story
Article source: https://www.nytimes.com/2018/02/11/movies/fifty-shades-freed-peter-rabbit-box-office.html?partner=rss&emc=rss