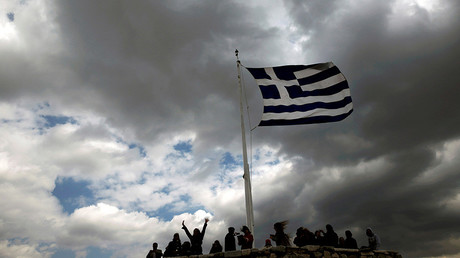 The international creditors said the bailout fund will disburse €8.5 billion (US$9.5 billion) to Greece and that the payment still has to be parliamentary approved in some countries.
"It's a very constructive decision that will help Greece, also on the international market, to gradually get more credibility," Luxembourg Finance Minister Pierre Gramegna said as cited by Bloomberg. "The goal is for Greece to go back to the markets in the coming months or year."
The latest tranche will help Athens to avoid a default next month when it faces debt repayments of nearly €7.3 billion.
After two years of hesitation, the International Monetary Fund (IMF) said it was ready to participate in the country's third bailout. IMF head Christine Lagarde said the fund could join the program with financial support "in the range of $2 billion" only after a full deal on additional measures of debt relief for Greece.
To get a new installment of bailout funds, Athens has promised to cut pensions in 2019 and reduce the tax-free threshold in 2020 to produce savings worth two percent of GDP. The authorities also agreed to sell coal-fired power plants and coal mines equal to about 40 percent of the capacity of state-run power utility Public Power Corporation.
Last month Greek lawmakers passed new legislation with over €4 billion in new austerity measures.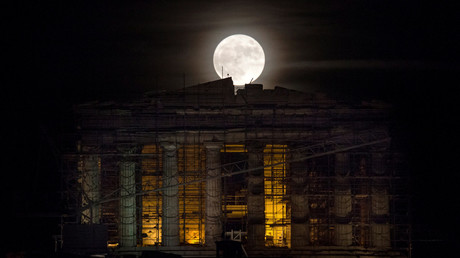 Greece slides back into recession as bailout talks drag on growth
The eurozone group has praised the financial and structural reforms enacted by Athens.
"I am pleased to announce we have achieved an agreement on all elements," said Eurogroup head Jeroen Dijsselbloem.
According to German Finance Minister Wolfgang Schaeuble, the Bundestag will discuss the bailout deal on Friday.
"Greece has to become competitive to get access to debt markets so it can stand on its own two feet," Schaeuble said, adding "for that Greece has to carry out reforms."
Greek Finance Minister Euclid Tsakalotos said the agreement would allow market access "in due course."
"There is now light at the end of the tunnel," he said.
Article source: https://www.rt.com/business/392536-eurozone-greece-creditors-agreement/?utm_source=rss&utm_medium=rss&utm_campaign=RSS