The new law means citizens traveling within the union will be able to call, text and browse the internet on mobile devices at the same price they pay at home, with no extra charges. 
According to the Financial Times citing industry sources, dozens of telecom operators, particularly smaller ones, have already applied to be exempt from the roaming rates to avoid a financial hit.
"The regulated wholesale cost still remains relatively high comparative to usage," Phillip Malloch, vice-president and head of group public affairs at Swedish operator Telia, told Reuters.
The European Commission has called the end of roaming charges a big success for the EU.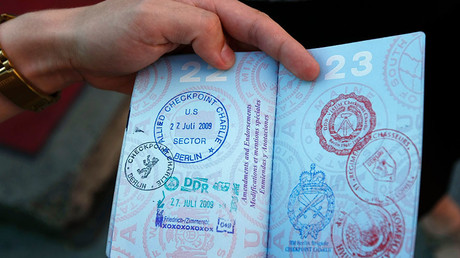 EU lawmakers vote to scrap visa-free travel for Americans to Europe
"The European Union is about bringing people together and making their lives easier. The end of roaming charges is a true European success story," it said in a statement.
Until now, operators have added roaming charges to the cost of calls, texts and internet browsing, with travelers receiving higher bills at home.
"Each time a European citizen crossed an EU border, be it for holidays, work, studies or just for a day, they had to worry about using their mobile phones and a high phone bill from the roaming charges when they came home," the European Commission said.
It added that over the last 10 years, "our institutions have been working hard together to fix this market failure," and that "roaming charges will now be a thing of the past."
However, some experts warn that exceeding data allowances would still be chargeable, while operators are providing different levels of geographic coverage. They include different countries in their roaming territories, such as the Channel Islands and Switzerland.
Article source: https://www.rt.com/business/392380-eu-mobile-roaming-canceled/?utm_source=rss&utm_medium=rss&utm_campaign=RSS