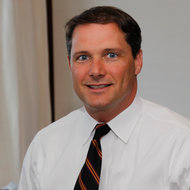 JPMorgan ChaseCraig Delany is the new head of JPMorgan Chase's chief investment office.
Continuing its management shuffle in the wake of a multibillion-dollar trading loss, JPMorgan Chase announced on Thursday that Craig Delany would take the helm of the chief investment office, the unit at the center of the soured trade.
Mr. Delany, 41, was most recently the chief operating office of JPMorgan's mortgage banking unit.
The latest management shift follows a broader reorganization of the bank's upper ranks, which was intended to strengthen JPMorgan's focus on its clients, especially as profit in other areas is threatened by regulatory changes and the gloom in Europe.

In July, JPMorgan promoted a number of younger executives, including Matthew E. Zames and Michael J. Cavanagh.
Mr. Delany, who will report to Mr. Zames, whose rise has generated speculation about who may succeed the bank's chief executive, Jamie Dimon. Still, people close to the bank say that Mr. Dimon, who is 56, does not have plans to hand over the reins for at least five years.
"Craig has been in the center of some of the company's toughest challenges, including the 2008 financial crisis, the acquisition of Bear Stearns, and helping to lead the turnaround of our Mortgage division following the housing collapse," JPMorgan said on Thursday in an e-mail announcing the management moves.
JPMorgan has been working to contain the damage from the trading loss — a rare black eye for Mr. Dimon, once considered among the most deft risk managers on Wall Street.
In May, Mr. Zames, 41, took over the bank's chief investment office, succeeding Ina Drew, who was one of the more notable casualties of the trade, which has grown to $5.8 billion in losses.
Like Mr. Zames, Mr. Delany has gained a reputation as a kind of fix-it man. He was brought in to turn around the bank's struggling mortgage unit, which has been dogged by complaints of wrongful foreclosures and other processing flaws.
During Mr. Dimon's nearly six-year reign, JPMorgan has had many management overhauls. In fact, few of the executives who made up Mr. Dimon's inner circle during the financial crisis – including Bill Winters, Steve Black and Heidi Miller – remain.
Article source: http://dealbook.nytimes.com/2012/09/06/jpmorgan-names-new-head-of-chief-investment-office/?partner=rss&emc=rss