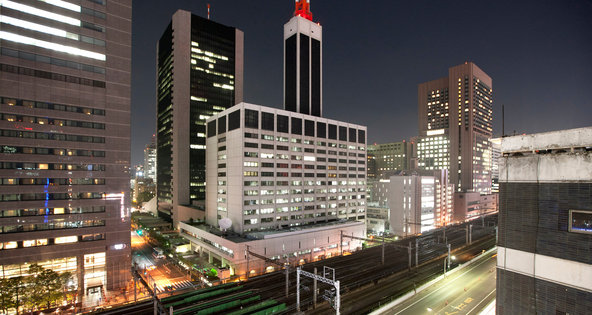 Tomohiro Ohsumi/Bloomberg NewsFirst New York Securities was linked to a 2010 public share offering by Tokyo Electric Power, above, Japan's largest utility.
TOKYO– Japan's financial regulator said on Friday that it had proposed a fine of 14.68 million yen, or $185,000, against First New York Securities for alleged insider trading, as part of a widening investigation into suspicious trading ahead of a series of public share sales.
The regulator, the Securities and Exchange Surveillance Commission, said the proposed fine against the American brokerage firm was linked to a 2010 public share offering by Japan's largest utility, Tokyo Electric Power, the operator of the ravaged Fukushima Daiichi nuclear power plant.
The offering by the utility, known as Tepco, was announced in September 2010 and had been preceded by a sharp sell-off in the company's shares, a pattern that has been repeated elsewhere in Japan, raising concerns of rampant leaks of inside information before major share sales.
Until now, however, convictions for insider trading have been rare in Japan, and fines have been as low as $1,500.
In a statement, the regulator said a trader at First New York Securities had learned of Tepco's offering through a securities consultancy, whose source was an employee at the offering's lead underwriter.
First New York Securities could not immediately be reached for comment. The firm has headquarters in New York and offices in London, and it employs more than 200 traders, according to its Web site.
The commission did not name the underwriter. But in a statement, Japan's largest brokerage firm, Nomura, acknowledged its involvement and said it was cooperating fully in investigations.
Nomura, based in Tokyo, had also been implicated in an insider trading case at a unit of Sumitomo Mitsui Trust Holdings involving the trading of shares of Inpex, a Japanese energy company.
"Nomura expresses its regret concerning the findings that non-public information was received from Nomura employees in such cases and we sincerely apologize for the trouble this has caused," Nomura said in a statement. Nomura has started an internal investigation, the findings of which will be announced by the end of June, the statement said.
Japan's financial regulator has also pushed forward with a series of other insider trading-related inquiries, including one involving a 2010 share offering by Nippon Sheet Glass. The commission said a lead underwriter on that deal had illegally leaked information on the sale.
JPMorgan Chase, one of two underwriters for the sale, has said it is cooperating with Japanese investigators and had taken steps to enhance its internal controls. JPMorgan has not been named by the regulator and it is unclear whether the American brokerage firm will face any fines or charges.
Article source: http://dealbook.nytimes.com/2012/06/08/japanese-insider-trading-case-ensnares-u-s-firm/?partner=rss&emc=rss