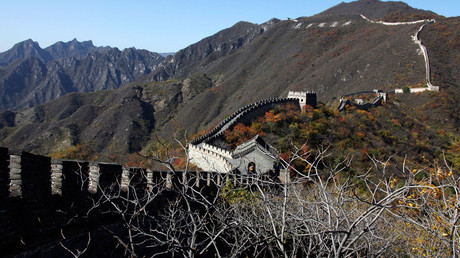 Gross domestic product (GDP) grew 6.9 percent, well ahead of last year's figure and is slightly higher than many economists had forecast.
According to China's National Bureau of Statistics, "the national economy maintained the momentum of steady and sound development from the second half of last year, getting off to a good start in 2017 and laying a solid foundation for accomplishing the whole-year growth target."
Analysts say government spending and a property boom spurred by easy credit were the main drivers for stronger demand.
Statistics showed that during the first quarter, investment in fixed assets such as factories expanded 9.2 percent from a year earlier, while retail sales grew 10 percent. Industrial output rose 6.8 percent, including a stronger-than-expected 7.6 percent year-on-year gain in March.
Last year China saw its slowest growth in 26 years, at 6.7 percent. The official full-year economic growth target for 2017 is 6.5 percent.
Despite the signs of economic recovery, analysts are skeptical about how long the momentum in China's heavily-indebted economy could last.
"Things are pretty strong at the moment, but it's going to be difficult to sustain this level of growth given how reliant it is on the state, which will have to pull back at some point," Julian Evans-Pritchard, an economist at Capital Economics, was cited as saying by CNN Money.
Economists say they expect the boost from government policies and the property boom to persist for a few more months before fading later in the year. They also warn that corporate debt is mounting and industrial output remains sluggish.
The International Monetary Fund has urged the Chinese government to focus on tackling the country's high levels of corporate debt.
China's total and private debt is now worth more than 250 percent of GDP and is forecast to grow.
Article source: https://www.rt.com/business/385017-china-economy-growth-target/?utm_source=rss&utm_medium=rss&utm_campaign=RSS