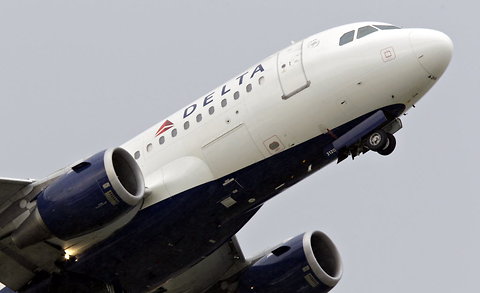 Associated Press
Delta Air Lines is the latest big carrier to crack down on start-up Web sites that aim to help travelers manage their frequent flier miles from multiple airlines.
Travelers provide their user names and passwords for their airline mileage programs (and other loyalty programs, like those offered by hotels). The Web sites use them to obtain balances and mileage expiration dates, so the travelers can see all this information in one place. The sites can also help users figure out when to pay cash for a ticket, and when it makes sense to use miles.
Back in April, the Your Money columnist Ron Lieber wrote about American Airlines and Southwest's efforts to block several such sites, including MileWise, from gaining access to information from the airlines' Web sites.
Now, MileWise executives say their site has stopped offering access to information to users' accounts at Delta, after the airline last month sent the site a "cease and desist" letter.
Another site, AwardWallet, has also stopped serving Delta fliers after it got a letter from Delta's lawyers. AwardWallet's co-founder and chief technology officer, Alexi Vereschaga, said the site could address Delta's concerns by using different methods to get access to customer information, but it has not been able to talk to the airline — even though some 70,000 Delta frequent fliers, including 10,000 elite Medallion members, used the site. An online petition has been started to ask Delta to reconsider its decision.
Sanjay Kothari, MileWise's chief executive, said the site complied with Delta's demand because it did not have the financial resources for a legal fight, and because the site held out hope of working out an arrangement with Delta. MileWise would like to talk with Delta officials so it can address the airline's concerns, he said, but so far it has not been able to do so.
"We have complied with their request," he said, "but we're hoping to speak with them and have a business conversation."
A Delta spokesman, Paul Skrbec, said in an e-mail, "While we understand some customers have become accustomed to using tools like AwardWallet, we do not have a contractual relationship with them." He added, "The use of information from delta.com was unauthorized and employed automated screen scraping techniques that we don't allow."
He said that the Fly Delta app "has been consistently rated highly by our customers and we plan to continue offering highly usable information for their travel experience."
Mr. Kothari said airlines had said they were concerned that "screen scraping" — in which access to customer information on the airlines' Web sites is obtained automatically — might impair the performance of the airlines' own Web sites.  That could potentially be true, he said, if the volume of accounts to which access was being gained was large — say, in the millions.  But he said technology was available that the airlines could employ to counteract any slowdown that might occur.
Have you used one of the mileage tracking Web sites? Do you find that they offer information you cannot find on the airlines' sites?
Article source: http://bucks.blogs.nytimes.com/2012/09/19/delta-cracks-down-on-mileage-tracking-sites/?partner=rss&emc=rss