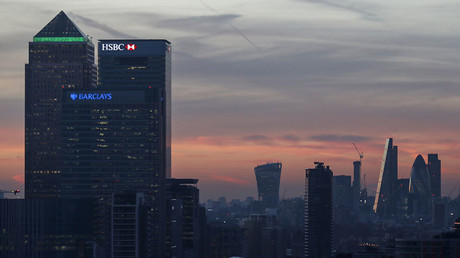 The changes have been reportedly agreed unanimously among the EU's 27 remaining states at a meeting in Brussels. The document will be reviewed by ministers on Thursday and is expected to be signed off at Saturday's EU27 summit.
"The 27 will not necessarily consider financial services in a free trade agreement, as Theresa May has expected," an unnamed diplomat told Reuters after the meeting.
Britain's Prime Minister Theresa May, who will open negotiations with the EU in June, said banking and other financial services were among her priorities for a future trade deal with the bloc after Brexit.
However, the EU is now insisting the City of London will only be allowed access to the single market in the future if it signs up to the EU's regulatory and supervisory standards.
With the UK leaving the EU's single market after Brexit its financial services companies will lose their "passporting" rights that enable them to do business in the bloc.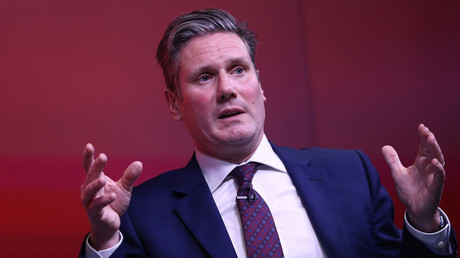 Labour pledges to keep borders open for EU citizens in UK to avoid 'hard Brexit' (VIDEO)
"Equivalence is not a right" for all non-EU countries, European Commission Vice President Valdis Dombrovskis told a conference in Belgium. "And it is not a blank check whereby the EU would give up control over key systemic risks to its financial stability."
Among other amendments to the draft were the EU's demand for Britain to pay a share of financial commitments made on the bloc's seven-year budget until the end of 2020.
The EU wants about €60 billion ($65 billion) on Britain's departure, some of it to be paid for years after Brexit.
Brussels said it will not open talks on a future relationship with Britain until it agrees to all terms in its "divorce" settlement during the two-year negotiating window.
Prime Minister May said earlier that "no deal is better than a bad one," indicating she is prepared to walk away from the negotiations altogether if necessary.
Article source: https://www.rt.com/business/386095-eu-hardens-brexit-position/?utm_source=rss&utm_medium=rss&utm_campaign=RSS