The world's most popular cryptocurrency surged to $1,747 on Tuesday, adding over $1 billion to its market cap. So far this year, bitcoin has gained nearly 70 percent against the greenback.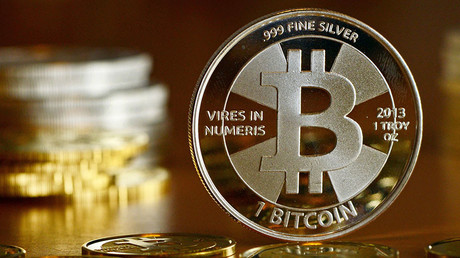 Bitcoin hits new record high on upsurge in global demand
The surge came on increased demand reportedly tied to the creation of new tokens to raise funding for start-ups using blockchain technology.
The blockchain is a financial system maintained by a network of computers able to track the movement of any asset without a central regulator.
Apart from being an attractive asset, bitcoin has become a payment instrument for some retailers as well as a way to transfer funds without the need of a third party.
"We have an influx of new capital in the space, and that capital goes back and forth among crypto-assets and bitcoin. Bitcoin is still the main liquidity provider in the market, and people use it to buy other crypto-assets," said Chris Burniske, blockchain products leader at ARK Invest in New York, as quoted by Reuters.
Most of bitcoin's surge is reportedly conditioned by an increased demand for other digital currencies which are sold via "initial coin offerings" (ICOs). The procedure helps blockchain start-ups to sell their tokens directly to the public to get capital without any regulatory oversight.
Nearly 40 start-ups have launched an ICO this year, according to the data compelled by analysts at Smith + Crown.
READ MORE: Bitcoin races toward all-time high as regulators review Winklevoss twins' venture
"For the first time in financial history, founders can access capital from both large and small investors armed with nothing more than a slick website," said Arthur Hayes, chief executive at cryptocurrency derivatives trading platform BitMEX.
Article source: https://www.rt.com/business/387850-bitcoin-soars-market-cap-billion/?utm_source=rss&utm_medium=rss&utm_campaign=RSS