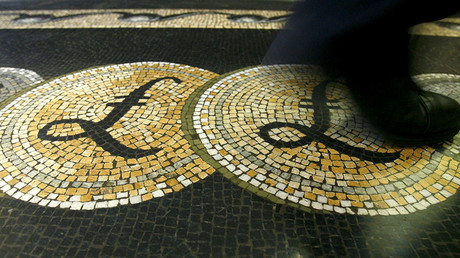 This year will be "a more challenging time for British households" and "wages won't keep up with prices," Carney said at a news conference.
In its Quarterly Inflation Report, the BOE raised its forecast for inflation this year to 2.7 percent from its February estimate of 2.4 percent.
Bank policymakers trimmed UK economic growth forecasts for 2017 from two percent to 1.9 percent and held interest rates at 0.25 percent. They predicted a brighter global outlook and better investment incentives would support growth in the coming years and slightly revised growth forecasts for 2018 and 2019 up to 1.7 percent and 1.8 percent respectively.
Official data shows the UK economy grew by 0.3 percent in the first quarter of 2017, a sharp slowdown from the 0.7 percent growth rate in the final three months of 2016.
Policymakers said the forecasts assumed "the adjustment to the United Kingdom's new relationship with the European Union is smooth."
In February Carney warned of "twists and turns" on the road to Brexit.
"Monetary policy cannot prevent either the necessary real adjustment as the United Kingdom moves toward its new international trading arrangements or the weaker real income growth that is likely to accompany that adjustment over the next few years," the BOE said.
Sterling slipped after the Bank's report as some investors had expected to see a deepening split among policymakers about the need for higher interest rates. The British currency was down 0.44 percent to $1.2881 against the US dollar as of 2:18 pm GMT.
According to Rain Newton-Smith, chief economist at the Confederation of British Industry, "any changes to monetary policy are unlikely in the near future, particularly amid ongoing uncertainty over the impact and outcomes of EU negotiations."
Article source: https://www.rt.com/business/387999-uk-carney-growth-forecast/?utm_source=rss&utm_medium=rss&utm_campaign=RSS